Local. Trusted. Family Owned.
Roof Cleaning Beaverton OR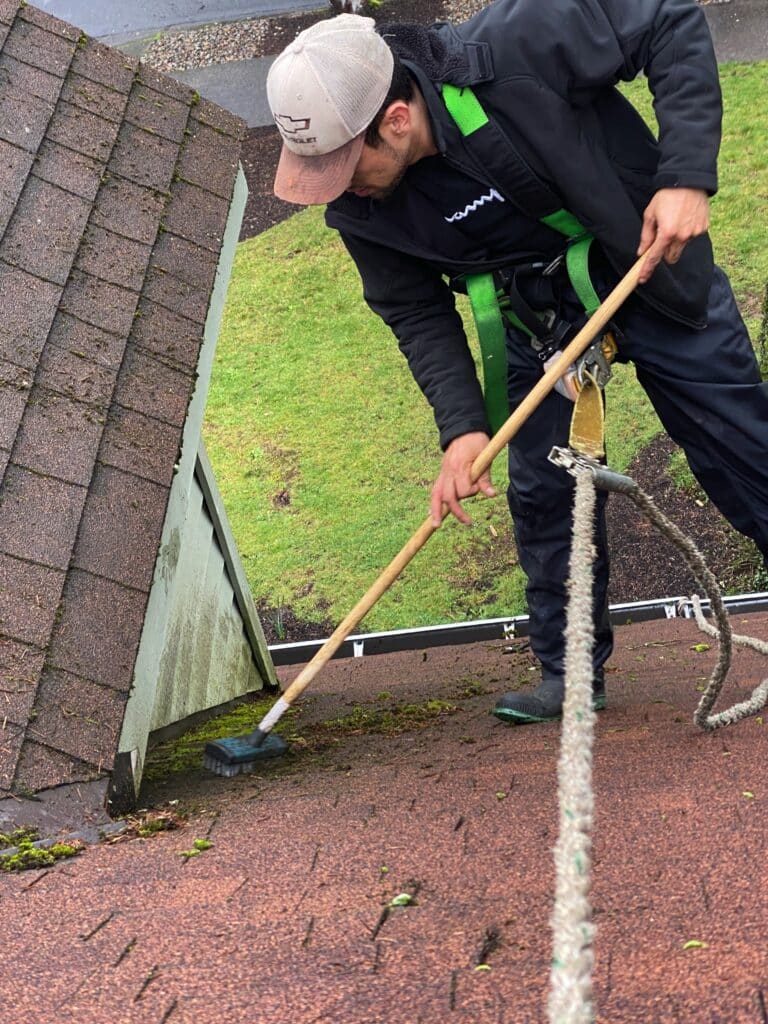 Top-Rated Roof Cleaning
in Beaverton
Does your roof have moss and debris littering the surface? Are you trying to figure out how to remove that debris? Look no further than our team at Oregon Exterior Experts. We are a top-rated company offering company offering top-rated roof cleaning in Beaverton, OR. We have years of experience in the roof washing industry and over those years we've developed top-of-the-line tools and techniques to bring you the best roof cleaning services possible. All of our roof washing technicians are licensed, insured, and bonded for your peace of mind. Give us a call today to schedule your roof washing service.
Searching for Professional
Roof Washing in Beaverton, OR?
If you've been searching for "roof cleaning near me" then look no further than our roof washing company. Our customers gave us a top-rated rating because we are reliable, affordable, and efficient. You won't find any other roof washing company that delivers a high quality of service and materials like ours. We want our customers to be involved in every step of the process. Our roof cleaners will meet with you to discuss your hopes and desires for your roof cleaning services. On the day of your service, we'll arrive with all our tools in hand and get to work. When we're done, your roof will sparkle!
A roof moss treatment and roof moss removal are important for the health of your roof. Did you know that if you allow moss to continue growing on your roof, moss can grow bacteria that eats away at your shingles? When bacteria does that, it weakens your roof's protection from the elements. Water can leak in and cause mold and bacteria to grow. If this happens over a long period, you may be looking at thousands in roof repair costs. Schedule roof cleaning services to avoid this entirely. In addition, we only use a soft wash roof cleaning approach for all of our roof washing in Beaverton, OR. Soft wash roof cleaning allows us to remove the moss and debris without damaging your shingles due to high water pressure.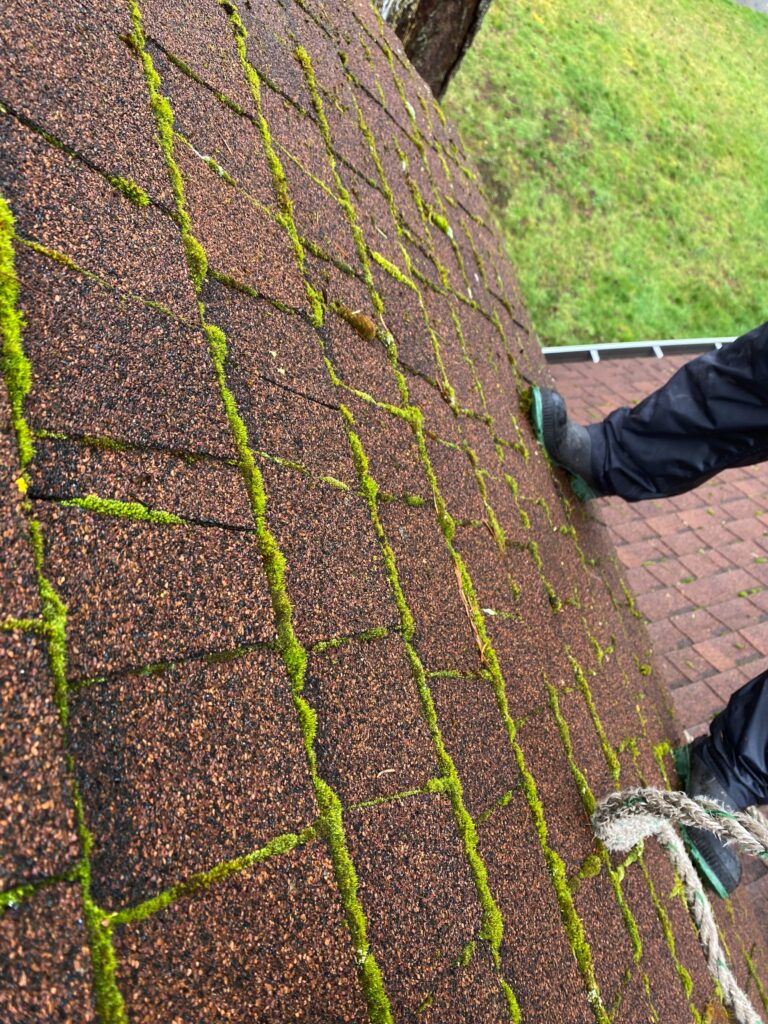 Local. Trusted. Family Owned.
Expert Roof Washing Beaverton OR Residents Trust
Call Today for Roof Cleaning &
Washing in Beaverton OR!
We've been working in and around the Beaverton, OR area for years. Beaverton, OR is located just 7 miles outside of the Portland Metro area, in the Tualatin Valley. It is one of the biggest cities in the Portland Metro area. Beaverton OR sits in Washington County. Some of our favorite things to do in Beaverton, OR include visiting Cooper Mountain Nature Park, Tualatin Hills Nature Park, Wildwood Trail, Jenkins Estate, Willamette Valley Wineries Association, Roloff Farms, Hamacher Wines, and much more.
Don't forget our name when you're looking for roof washing in Beaverton OR and surrounding areas. We are the top-rated roof washing company in the area, providing superior customer service and using quality materials. In addition, all of our roof cleaning services come with a 100 percent customer satisfaction guarantee. That means if you aren't happy with your roof cleaning services, then we'll make it right. Give us a call to schedule your free roof cleaning services consultation. We look forward to providing you with our roof cleaning in Beaverton OR!
We also provide a variety of other services including: