Local. Trusted. Family Owned.
Roof Cleaning Portland, OR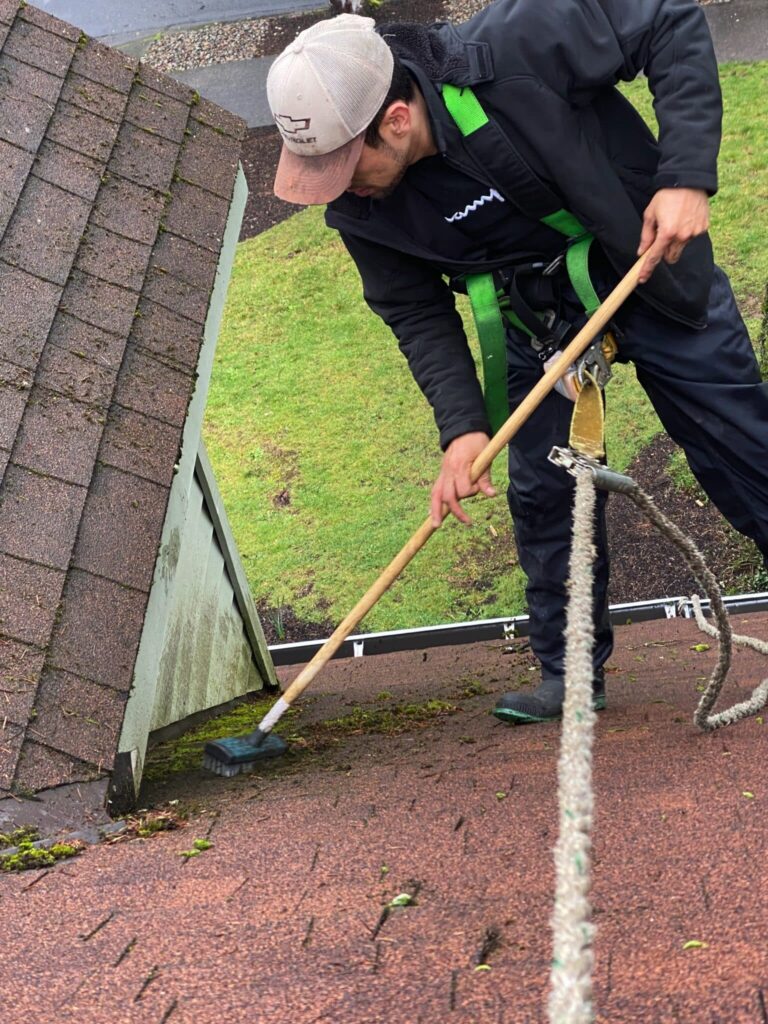 Top-Rated Roof
Washing in Portland, OR
Roof cleaning might seem like an unnecessary or tedious activity to factor into your schedule. But if you care about the integrity of your roof and building, you should consider getting professional roof cleaning services immediately. 
People often go on cleaning sprees or hire professionals to clean the interiors of their homes and offices without remembering the roof. The roof is a very important part of the house, and if not maintained can cause damage to your building through leaks, thus putting your property in harm's way. Unclean roofs can also rust and eventually have holes, which look inviting to pests like rodents and insects or dangerous stray animals. It might interest you to know that dirty roofs serve as breeding grounds for moss, algae, mildew, mold, and bacteria that may affect your health in the long run.
If you need the services of a top-notch roof-washing company, Oregon Exterior Experts is just one call or click away. We have adept professionals who care about making customers' roofs sparkly clean. Our experts are well-equipped with the necessary tools and eco-friendly products to achieve a fine job. 
Searching for Portland
Roof Washing Near Me?
We offer services ranging from roof washing in Portland, OR, moss removal, moss prevention, and many other services that would help beautify and prolong the lifespan of your roofs. Our services are peculiar to each roof, depending on the roof's age, type, and other factors that distinguish one roof from another. Thanks to our experts' vast knowledge and experience, they know about many roof types and how each roof is different. Due to the various peculiarities of each roof, we use different cleaning methods, such as hand-brush, soft-wash techniques, or even a combined use of the hand-brush and soft-wash techniques.
Do you need our roof moss removal experts to eliminate the moss and safeguard your and your family's health? If yes, our roof cleaning Portland, OR professionals will help achieve that in no time. We would remove the moss without damaging your roof.
Our professionals don't just do proper roof cleaning; they also check out your gutters to ensure they're not part of the problem. We won't want to have your roofs dirty on time. Not to worry if you have solar panels on your roofs, as we will handle them with care.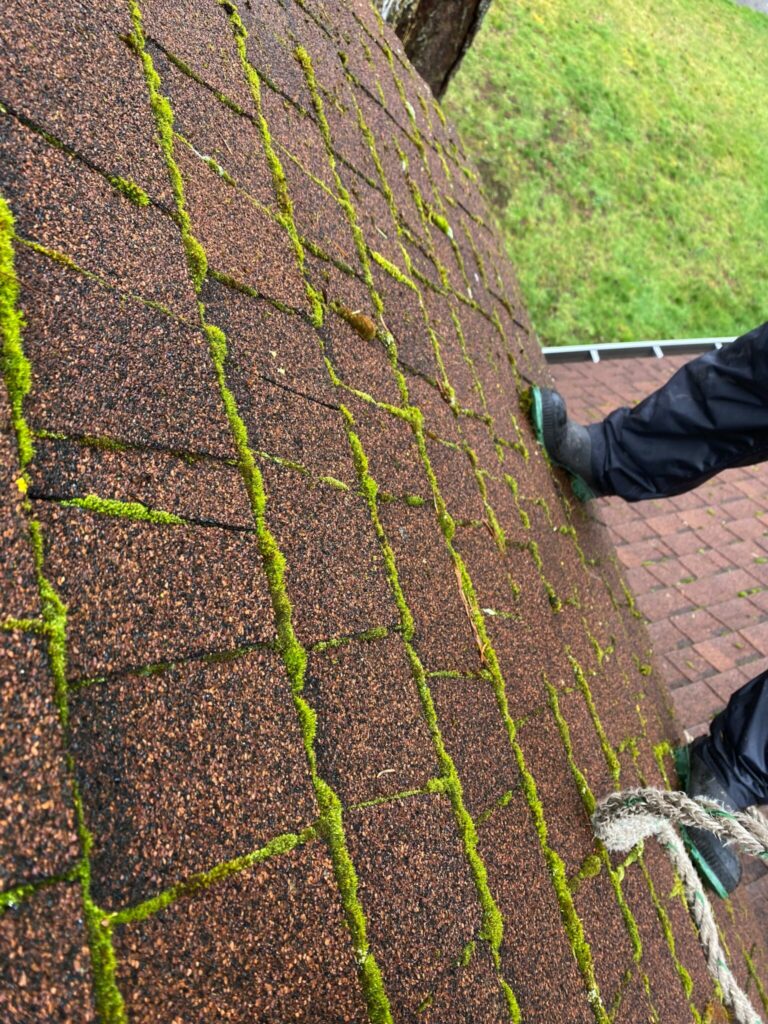 Local. Trusted. Family Owned.
Expert Roof Cleaning Portland, OR Residents Trust
Call Today for Roof Cleaning &
Washing in Portland, OR!
Another thing that characterizes our company is our affordability. We offer flexible free estimates that suit your budget. You can rest assured that our quality doesn't diminish, no matter the project size.
Portland offers a host of fun activities and interesting places to explore. One such place is Washington Park, a public urban park with a zoo, arboretum, rose garden, Japanese garden, soccer field, picnic areas, playgrounds, public art, beautiful miles of trails, and so much more. This park is located on Southwest Canyon Road.
Remember, a clean roof can go a long way in beautifying your building and can even increase the value of your property, especially if you're looking to sell. Contact Oregon Exterior Experts today for your roof cleaning near me, and let your roof have a pristine look. We look forward to providing you with our roof cleaning in Portland OR services!
We also provide a variety of other services including: