Local. Trusted. Family Owned.
Gutter Installation Newberg OR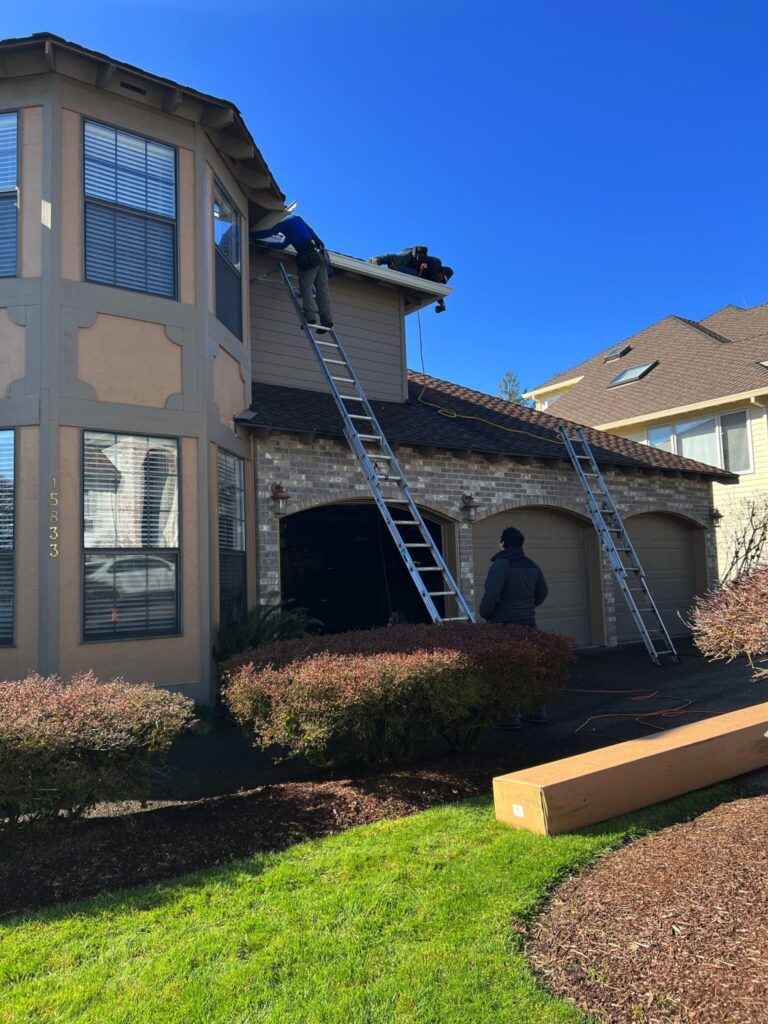 Top-Rated Gutter
Installation in Newberg
Often overlooked, properly functioning rain gutters are one of the most important pieces of a home's exterior. It's more than just unsightly once your gutters are clogged with gunk, it can be putting your roof at risk! When water backs up onto the roof it can begin to seep into cracks and cause structurally unsafe rot points, as well as even leak into your home and damage your ceilings.
If the base of your gutters is obstructed, you are running the risk of not allowing for proper drainage at the foundational level of your home. This can cause basement flooding and damage to your home and possessions. Properly clean and functional rain gutters help to prevent serious damage to your home and are an important investment in the longevity of your most important asset.
Considering some of the wettest weather in the lower 48 states can be found in western Oregon, maintaining healthy rain gutters is paramount! Roof repairs can cost thousands of dollars, why not catch the problem before it starts and show your gutters the care they deserve!
Searching for Newberg
Gutter Installation Near Me?
If your gutters are in need of some TLC, and you're looking for gutter installation services in the Newberg, OR area? Contact the top-rated gutter company in Newberg, the professionals at Oregon Exterior Experts! We ensure each of our technicians is expertly trained and has years of experience in providing our clients with top-notch rain gutter installation services.
We specialize in new gutter installation as well as replacing old and worn-out gutters. Oregon Exterior Experts are consistently rated by our clients as professional, affordable, and efficient. Our highly-skilled professionals welcome questions about the rain gutter installation process.
Transparency can be hard to come by with any home renovations but not when you work with the pros at Oregon Exterior Experts! Our philosophy is to have our clients as involved as they would like to be in the new gutter installation process, and we will never perform any services without your express consent.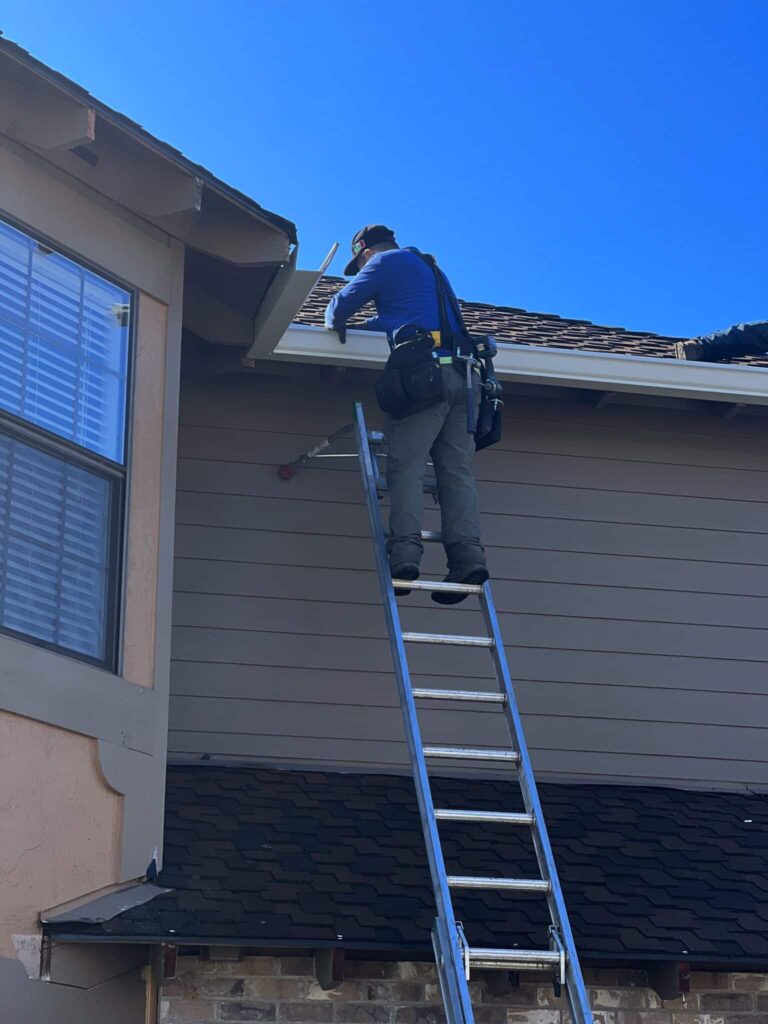 Local. Trusted. Family Owned.
Expert Gutter Replacement Newberg OR Residents Trust
Call Today for Gutter Replacement &
Installation in Newberg OR!
While we strive to provide the absolute best and most affordable gutter installation in Newberg, OR, we understand that some clients want flexibility in how they pay. Oregon Exterior Experts offers financing of up to $25,000 with 6 different payment plans to choose from so you can be in control of every aspect of your service. Some qualified customers may even be able to choose from interest-free payment options, so there's no reason to wait if you're considering a new rain gutter installation!
Contact Newberg, OR's most trusted and highest-rated rain gutter installation team today for a seamless experience from quote to installation, to payment! We're Newberg, OR's local, trusted, and family-owned rain gutter repair professionals!
If you're not sure of the state that your gutters are in or aren't sure exactly what kind of new rain gutters you'd like, contact us for a free quote and consultation! Experience the difference of working with the best. We are so confident in our work, that we offer a 25-year no-clog satisfaction guarantee. If we provide a new gutter installation for you and your new gutters begin to leak, are misaligned, or have any other issues due to our installation, we will fix your gutters for life. Contact Oregon Exterior Experts today and protect your home from faulty gutters!
We also provide a variety of other services including: