Local. Trusted. Family Owned.
The Roof Installation Experts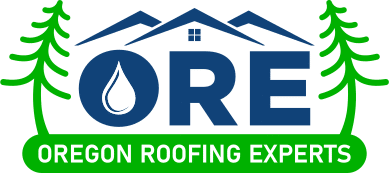 Top-Rated
Roof Installation
Installing a new roof on your home isn't an easy task, but it can mean the world for enhancing your home's health. Your roof is a barrier responsible for keeping moisture out of your home. A faulty roof means moisture can build up in your home to pave the way for bacteria and mold to grow. These types of organic matter can affect the air quality of your home. If you're constantly experiencing water leaks and damage, it will weaken your roof's structure over time. If you're continually facing repairs for your roof, it might be time to consider getting a new one altogether. Investing in a new roof can replenish your home and provide long-term benefits for your family's health. On top of that, it can save you a significant amount of repair costs in the long run. 
Upgrading your roof means you get the latest innovations in roof technology. If you're at a point in which you're contemplating replacing your roof, you likely have roof technology that's at least a decade old. For example, eco-friendly metal roofing probably wasn't an option when you first installed your roof. In replacing your roof, take the time to investigate your options and think about which features make sense for your home. Beyond leveraging cutting-edge technology, getting a new roof allows you to improve your home's energy efficiency. The latest roofing technology can enhance your roof's home climate regulating abilities so that your HVAC doesn't have to work as hard. 
Local. Trusted. Family Owned.
The Roof Installation Pros
Going through a roof installation can seem like an overwhelming process. After all, it is like the skin of your home. But just as you would buy new appliances after years of use, your roof deserves the same kind of attention. Installing a new roof can significantly increase your property value, as buyers see it as a sign that they won't have to go through ongoing repairs. Even if you're nowhere near thinking about selling or renting, a new roof dramatically extends the life of your home. Understandably, a big investment such as a new roof can feel daunting. Ultimately, replacing your roof isn't a sunk cost because it increases the value of your home in the long term and has a multitude of benefits for your home's longevity.