Local. Trusted. Family Owned.
The Gutter Installation Experts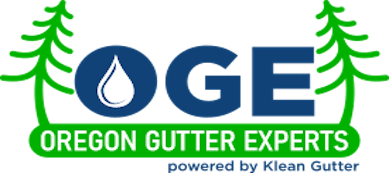 Top-Rated
Gutter Installation
You shouldn't have to constantly worry about adequately protecting your home from rain damage. Rain gutters help prevent damage to your home and are an essential investment in your home's health. Beyond keeping you dry, rain gutters are an effective tool for preventing basement flooding. If you don't have gutters for your house installed, you risk letting water build up in your home's foundation. By redirecting the water flow, rain gutters can also be a robust solution for mold and mildew that builds up over time. 
Expert
Gutter Installation
Like many homes in the Pacific Northwest, heavy rain can result in vast pools of water surrounding your home. This level of water accumulation weakens your soil's foundation and can lead to the destruction of your plants. By redirecting water away from the edge of your home, rain gutters help even out water distribution. This process prevents the accumulation of excess water on your patio. This feature results in better nutrition for grass and plants, allowing your garden to thrive. Beyond protecting your backyard landscaping, gutter installations can reduce the natural decay of your home. Your house's shingles have spaces between them that accumulate debris and can experience discoloration. Without a gutter system, the flow of water can lead to the deterioration of your fascia and siding. This creates a less than ideal aesthetic for your home. Beyond making your house look good, a gutter system keeps a large part of your home dry and functioning in the long term. 
Local. Trusted. Family Owned.
The Gutter Installation Pros
If you're looking for new gutters or are searching for "gutters near me", you'll need the best service to put them into place. An excellent gutter installation can result in protection for years to come. If you're just starting out with updating or renovating your home, it can be overwhelming to think about the ins and outs of gutter installation. Our team is happy to answer any questions or doubts you may have about gutters, whether you're a home improvement newbie or a seasoned pro. As a premier gutter installation company in the Portland, Oregon area, we bring the right expertise and customer service to make your gutter installation a success.