Local. Trusted. Family Owned.
Roof Cleaning Lake Oswego OR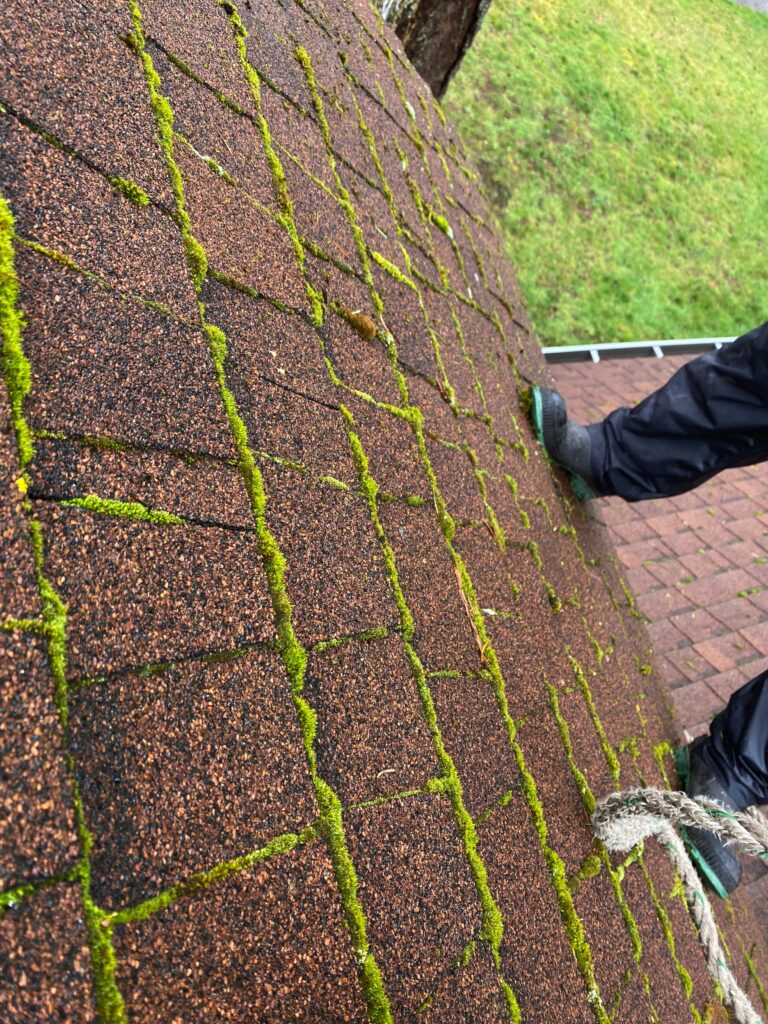 Top-Rated Roof Cleaning
in Lake Oswego, OR
If you think a roof cleaning is only suitable for making your roof look good, think again. Sure, a roof clear of debris can make your house shine. But it goes much further than that. Our roof cleaning in Lake Oswego, OR can improve your home's curb appeal, making it an ideal investment if you're looking to sell or rent your house. Even if you're not ready to get into the market, cleaning your roof provides essential benefits to keeping your roof intact. Because your roof is the cornerstone of your house's function, eliminating moss and mildew build-up can help keep your family safe from toxic organic matter. Plus, if you're going through repairs or improvements on your home, you're not going to want to paint or build on top of a dirty surface. Once your roof is vulnerable due to damage, the rest of your home will be compromised. Like an important piece of a puzzle, if your roof isn't performing, the rest of your house won't be completely functional.
Searching for Lake Oswego
Roof Washing Near Me?
If you're tired of facing excess moisture and noticing roof damage, you're going to want a reliable roof-washing service. Whether you're searching for roof cleaning in Lake Oswego, OR, or roof cleaning near me, Oregon Exterior Experts is here to help. As a state-of-the-art roof-washing company, we've built years of successful client relationships and delivered a significant amount of roof-washing results. We understand that every roof has its own structure and design, which requires personalized attention when cleaning. That's why we bring a full suite of roof cleaning services to tackle any roof cleaning project, large or small.
Given our expertise, we know how important it is to clean your roof while not damaging it. Other roof cleaning services use harsh cleaning solutions and inexperienced tactics when attempting to clean your roof. We stand out amongst the pack by offering a dedicated and thoughtful soft wash roof cleaning that maximizes clean and minimizes damage. Whether you're looking for roof moss removal or roof moss treatment, we diligently remove harmful organic build-up that can shave years away from your roof's life expectancy.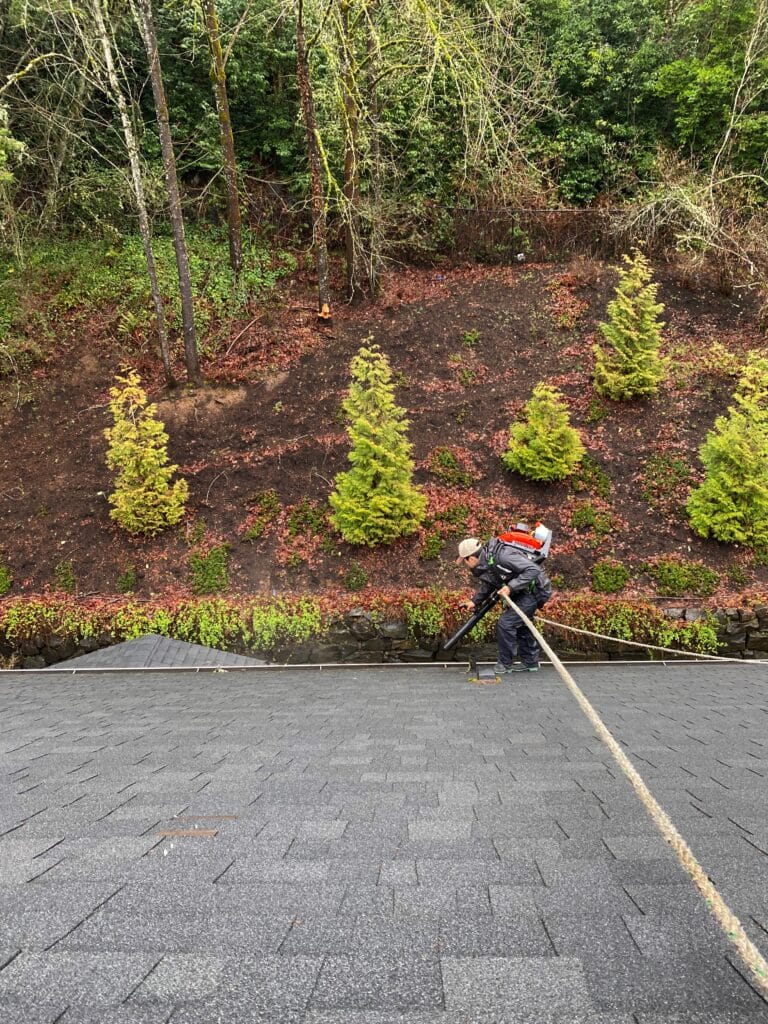 Local. Trusted. Family Owned.
Expert Roof Washing Lake Oswego OR Residents Trust
Call Today for Roof Cleaning &
Washing in Lake Oswego OR!
Lake Oswego is located just a few miles from Portland, Oregon. The city offers an ideal suburban experience for families looking to settle in the Pacific Northwest. Boasting a top-of-the-line school system and various cultural festivities, Lake Oswego is a great place to raise a family. The Oregon town also offers nearby natural scenery and plenty of recreational facilities that foster community within the city.
If you live in the Lake Oswego, OR area and are searching for roof moss treatment, roof washing Lake Oswego, OR, or roof cleaning near me, contact our team at Oregon Exterior Experts. Our licensed team of professionals will take some time to understand your home and roof cleaning goals and provide you with a free estimate. We know how daunting it can be to embark on a home improvement project, whether it's your first time or you're a seasoned pro. That's why our goal is to take your home maintenance stress away. We look forward to discussing our roof cleaning services and learning more about your home!
We also provide a variety of other services including: