Local. Trusted. Family Owned.
Gutter Cleaning West Linn OR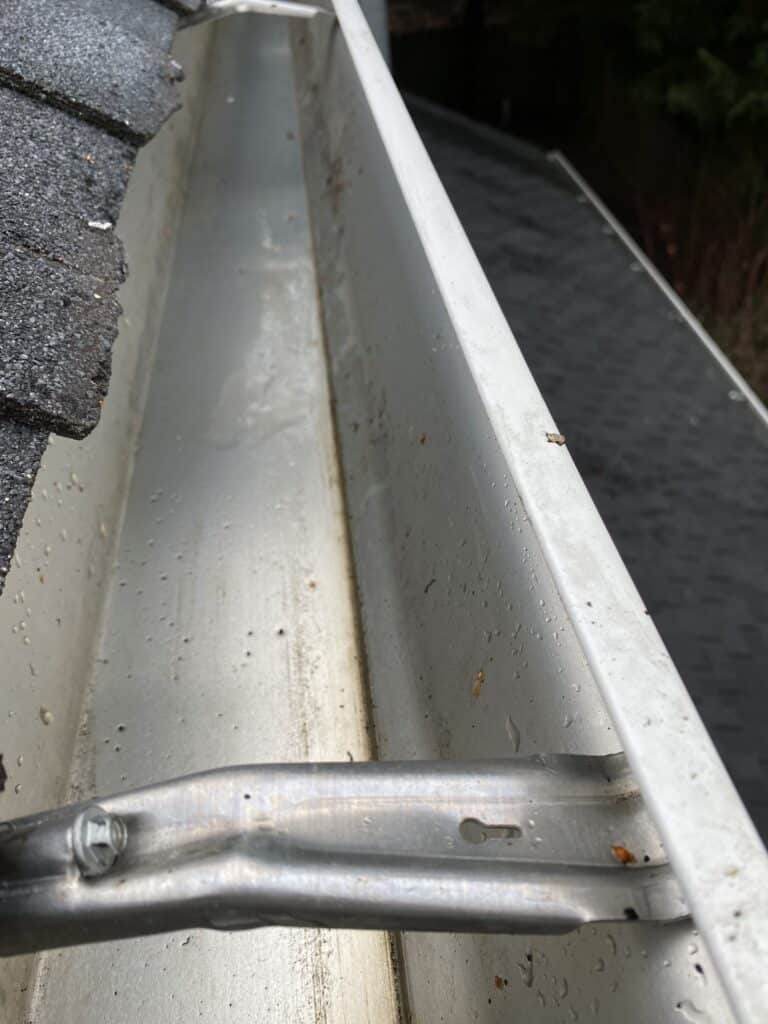 Top-Rated Gutter Cleaning
in West Linn
Some homeowners think merely installing gutters will keep their homes protected and functioning well. But going above and beyond with your gutters can make a significant difference in extending their lifespan. Regular gutter cleaning is essential for optimizing the performance of your gutters. After constant exposure to rain and other forces of nature, your gutters can get clogged with piling leaves and twigs. This build-up can result in nesting areas for insects and rodents, which is less than ideal for your home. In addition, clogged gutters can lead to water leaking and damage to your home, meaning mounting repairs and a whole host of headaches. Taking care of your clogged gutters can go a long way in protecting you and your family from damage to your home.
Searching for West Linn
Gutter Cleaning Near Me?
If you're searching for gutter cleaning services in West Linn OR or gutter leaf removal, reach out to our team at Oregon Exterior Experts. We take pride in providing our high-quality gutter wash that will leave your home looking refreshed and new. Many gutter cleaners opt for harsh ingredients in their cleaning products, resulting in potential damage to your home. Our team draws from years of experience and innovative techniques that won't damage your home's exterior. The washing products we use are clean and sustainable, so you can be sure you're getting the best gutter cleaners in town while protecting your home's integrity.
Our team provides gutter services personalized to you and your home's needs. As a premier gutter cleaning company in the West Linn area, we know how challenging getting rid of leaf build-up and debris can be. That's why we bring the most cutting-edge tools and a personable team to help you secure your gutters for the long term. Our rain gutter cleaning services help with gutter performance by allowing it to redirect water away from your home's exterior successfully. This process is essential for keeping your home safe from water damage and leaks and can significantly impact your home's value.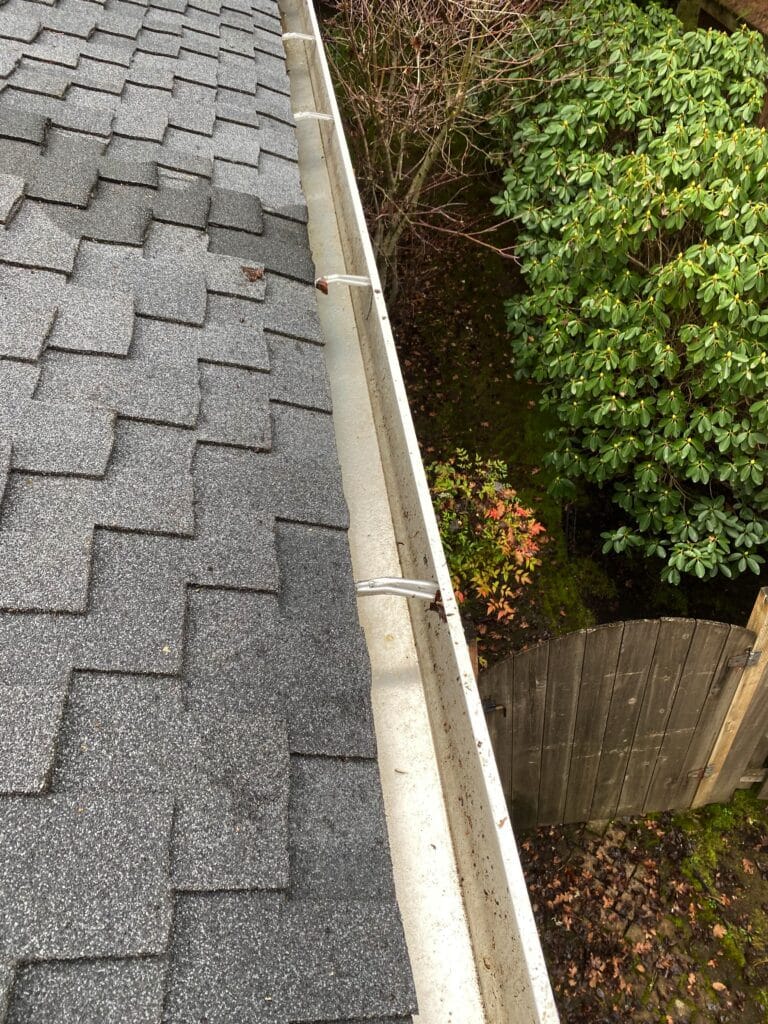 Local. Trusted. Family Owned.
Expert Gutter Cleaning Services West Linn OR Residents Trust
Call Today for Gutter Cleaning Services
in West Linn OR!
With over 25,000 people, West Linn sits in the suburbs of the Portland metropolitan area. It was first settled in 1839 and continues to celebrate its rich history. West Linn also houses several beautiful parks, including the Sahallie-Illahee and Burns Island Parks. Beyond plenty of outdoor recreational activities, West Linn is close to several attractions for the whole family, including the Oregon Museum of Science and Industry and the Portland Children's Museum. Overall, West Linn provides an ideal balance of captivating scenery with plenty of attractions.
If you live in West Linn, OR, or the nearby area and are searching for gutter cleaning West Linn OR, or West Linn gutter cleaning near me, get in touch with our licensed team of professionals. We'll get you started with a free estimate so you can begin to scope out your project. We're excited to expand our long list of happy customers for long-lasting gutter health. With our gutter cleaning services, you'll have the peace of mind that your gutters are functioning properly and your home is intact from a powerful wash. We're excited to learn more about your home's gutter system and get started on helping out!
We also provide a variety of other services including: