Local. Trusted. Family Owned.
Gutter Installation West Linn OR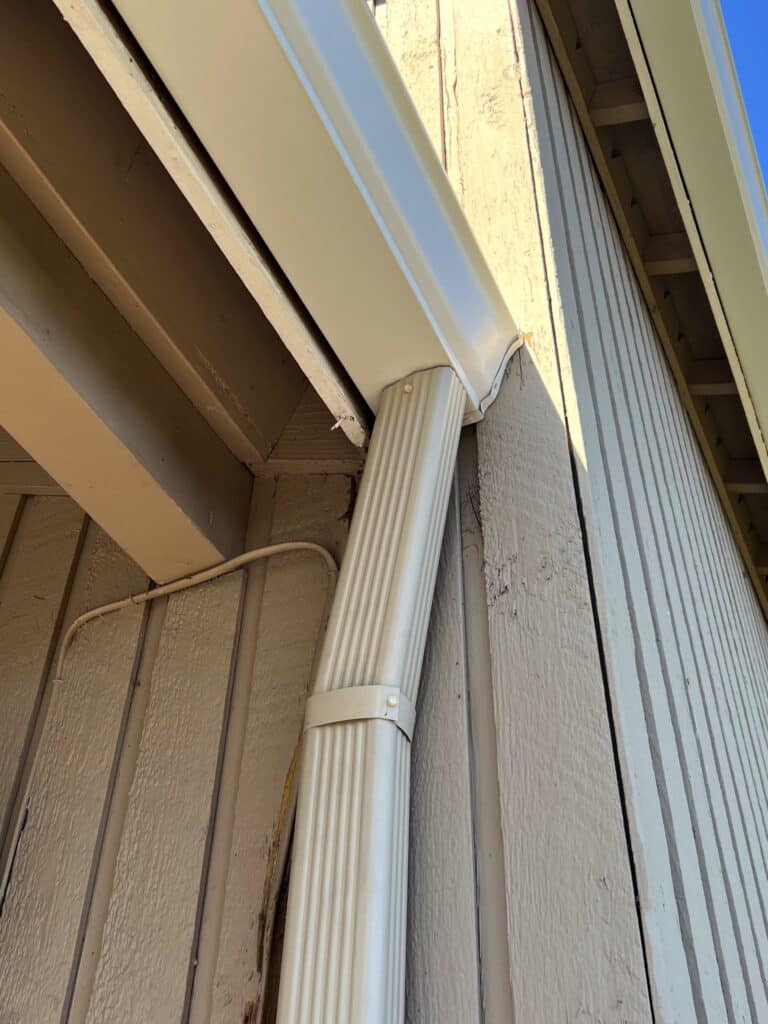 Top-Rated Gutter Installation
in West Linn
Are you wondering how you can better protect your home against the forces of mother nature? Like many Portland homes, your house can get drenched during the rainy season. This accumulation of water can result in potential damage to your home. If you're constantly facing repairs to your roof and home's exterior, it might be time to consider a new gutter installation. Roof gutters provide your roof with the security it needs to divert water away from your home. As a result, your house won't build up as much moisture to pave the way for mold and mildew growth. This organic build-up can lead to a decreased air quality for you and your family, which is the last thing you want.
Searching for West Linn
Gutter Installation Near Me?
If you're searching for gutter installation in West Linn OR or West Linn gutter installation near me, our expert team at Oregon Exterior Experts is here to help. When you're in the market to replace gutters, you'll want to make sure you're working with the best gutter company in town. We pride ourselves on providing best-in-class customer service and a stellar gutter installation for any type of home. Whether you're new to home repairs or a seasoned veteran, we'll work with you to find the proper rain gutter installation for your home. Our team of licensed and insured professionals is equipped to handle all of your gutter systems needs, including installation, replacement, and regular maintenance.
Installing seamless gutters is one effective way to enhance your home's protection from water damage. This kind of gutter is made of one long stretch of metal, which can help reduce the likelihood of leaking. Because this particular kind of rain gutter installation is complex, you'll want the most trusted experts on duty to ensure success. At Oregon Exterior Experts, we're confident we can create an efficient draining system for your roof using sectional and seamless gutters. Some gutter companies may not carefully address the needs of your home, which can result in additional unwanted repairs. Our experience tackling the most challenging gutter installations makes us skilled at making sure your gutters run successfully without damaging your home.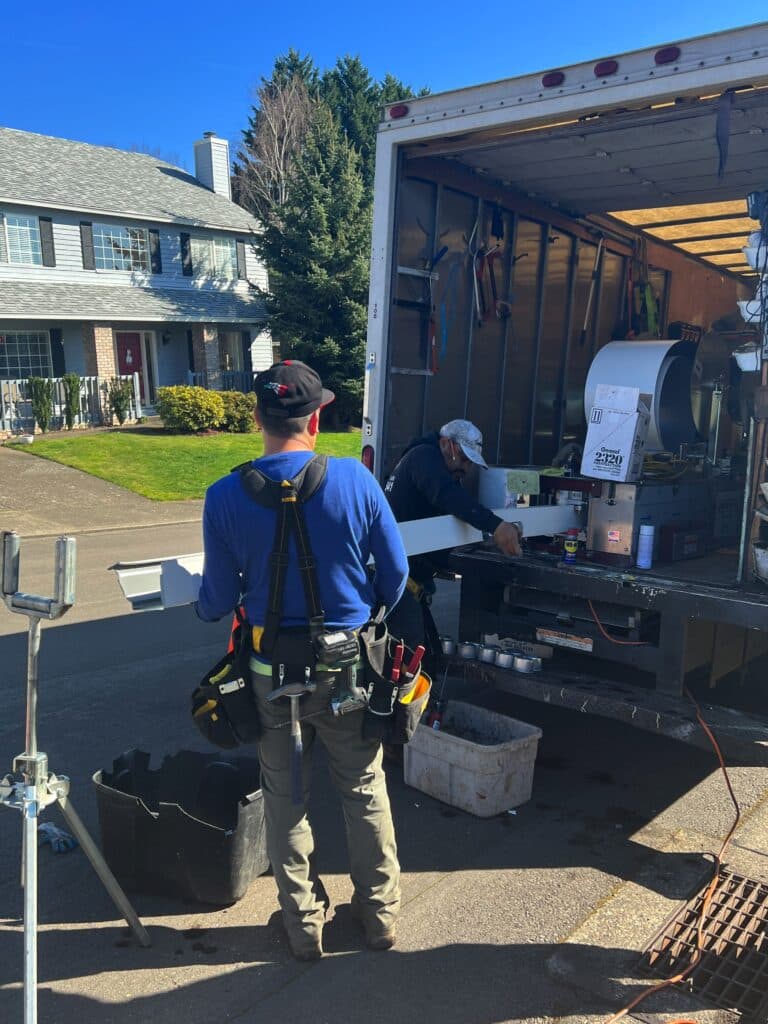 Local. Trusted. Family Owned.
Expert Gutter Replacement West Linn OR Residents Trust
Call Today for Gutter Replacement &
Installation in West Linn OR!
Home to beautiful trees and rivers, the beautiful town of West Linn, Oregon is an ideal destination for families. Aside from scenic landscapes and plenty of hiking, the Oregon town features a vibrant historic downtown. This area contains a wide array of entertainment, shopping, and businesses, making it an attractive location for residents and tourists alike.
If you live in or own a home in West Linn, OR, and are searching for gutter replacement in West Linn, OR, or rain gutter installation, get in touch with our trusted team at Oregon Exterior Experts. With our service, you can guarantee that we'll put your satisfaction above all else. Our ultimate goal is for your home to have an efficient gutter system that can increase its lifespan and protect your family. When you schedule a consultation, we'll give you all the solutions you need to achieve a successful gutter installation. We look forward to providing you with the most efficient and long-lasting gutter systems!
We also provide a variety of other services including: