Local. Trusted. Family Owned.
Roof Cleaning West Linn OR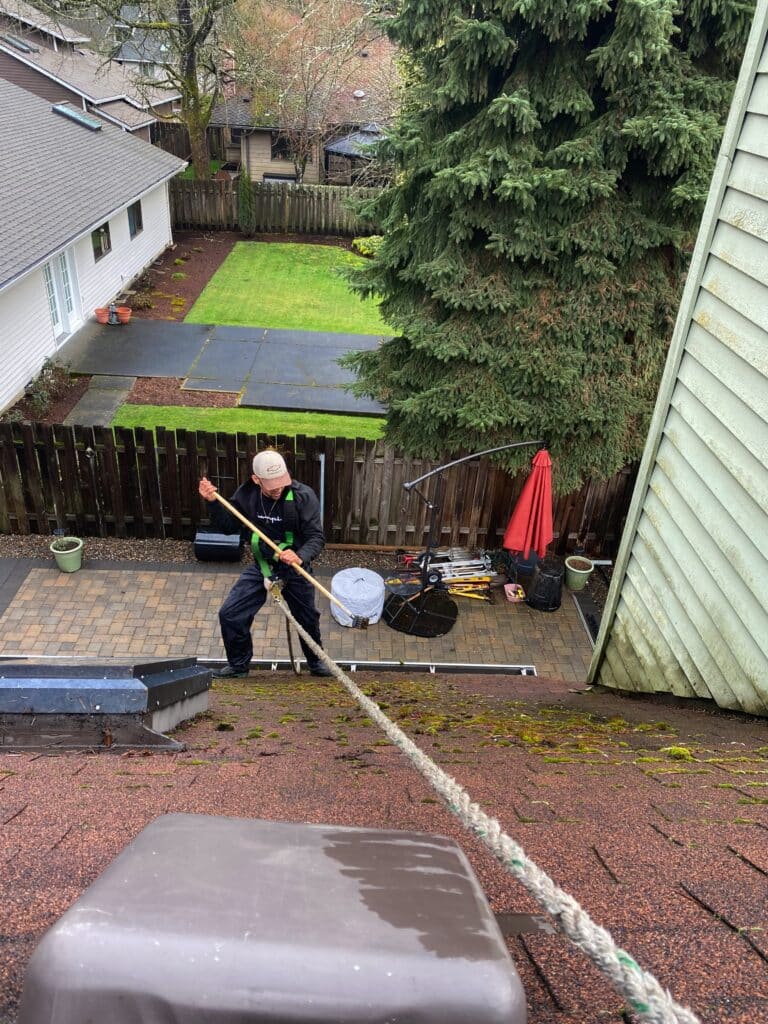 Top-Rated Roof Cleaning
in West Linn
Your roof deserves the same attention as the rest of your home. We often neglect to keep our roof in tip-top shape because it isn't always as visible as your home's siding. But keeping your roof clean frequently can go a long way in enhancing the structure of your home. Mildew and algae can grow on your roof's structure, paving the way for deterioration and discoloration. Roof moss removal helps eliminate this organic matter to clear your roof of potentially toxic compounds. On top of that, regular roof cleaning helps shed light on areas of your roof that are vulnerable and need repair. Tack on the aesthetic benefits, and it's a no-brainer to keep your roof clean.
Searching for West Linn
Roof Washing Near Me?
If you live in the West Linn, OR area and are looking for roof cleaning in West Linn OR, you're in the right place. At Oregon Exterior Experts, we combine years of expertise and advanced cleaning techniques to maximize your roof's cleanliness. As a top roof washing company, we prioritize our customers to provide the most diligent roof washes. We bring a thoughtful and practical approach to our roof cleaning, always striving to listen to our customers to better address their needs. Our strengths are communication, follow-through, and efficiency to ensure the successful completion of our project together. 
Our soft wash roof cleaning methods clear your roof of dirt and debris while promoting its health. Too many roof cleaning services use powerful cleaning solutions that can ultimately cause your roof to deteriorate. At Oregon Exterior Experts, we understand just how delicate and vital your roof is to the functioning of your home. That's why we use gentle, best-in-class cleaning products that do the job without compromising the integrity of your roof. Our roof moss treatment offering helps curb moss growth in the long term so that you can rest a little easier without worrying about organic matter build-up on your roof.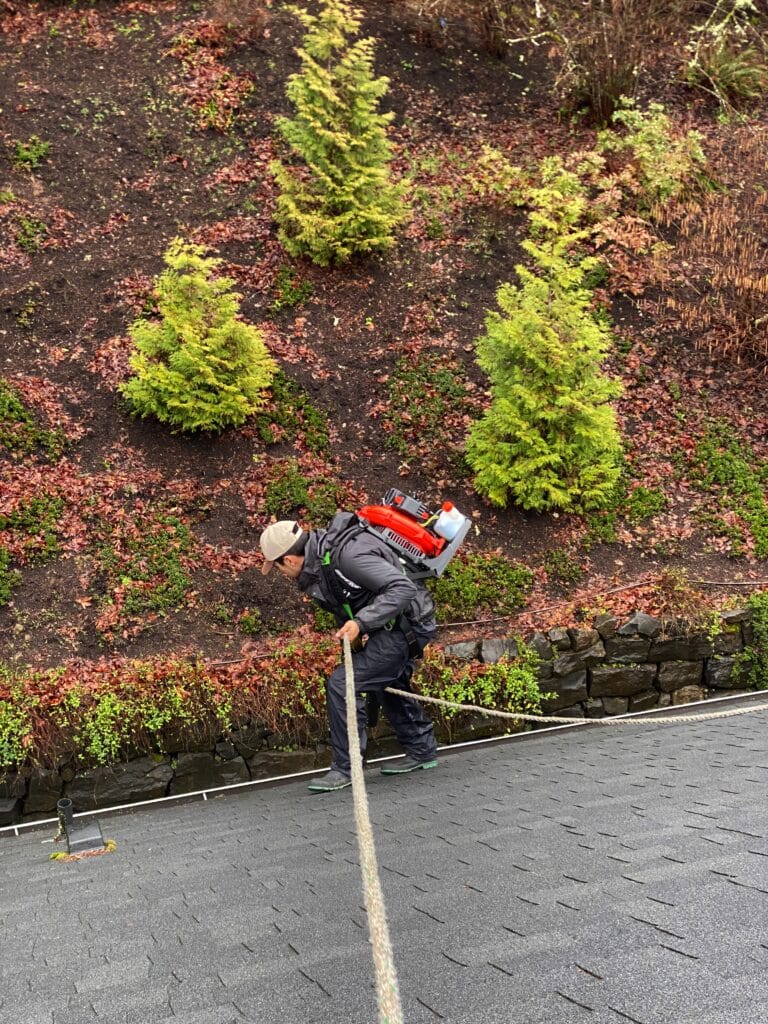 Local. Trusted. Family Owned.
Expert Roof Washing West Linn OR Residents Trust
Call Today for Roof Cleaning &
Washing in West Linn OR!
West Linn, Oregon offers plenty of fun attractions for the whole family. Whether you live in the city or just stopping by, West Linn is a vibrant city with a lot to explore. Outdoor ventures include Hammerle Park and Maddox Woods, along with the Tryon Creek State Natural Area, which gives a glimpse of the natural beauty of the Pacific Northwest. To complement its scenic natural features, West Linn is also home to various museums and historic sites that celebrate the city's rich history.
Reach out to our team of roof cleaning experts if you're looking for roof washing in West Linn OR or roof cleaning near me. We'll give you a free estimate of your roof clean, so you can have visibility into how we work. Everyone deserves a clean and healthy roof; let us make that a reality for you. We look forward to making your roof shine as it deserves to!
We also provide a variety of other services including: