Local. Trusted. Family Owned.
Gutter Cleaning Sherwood OR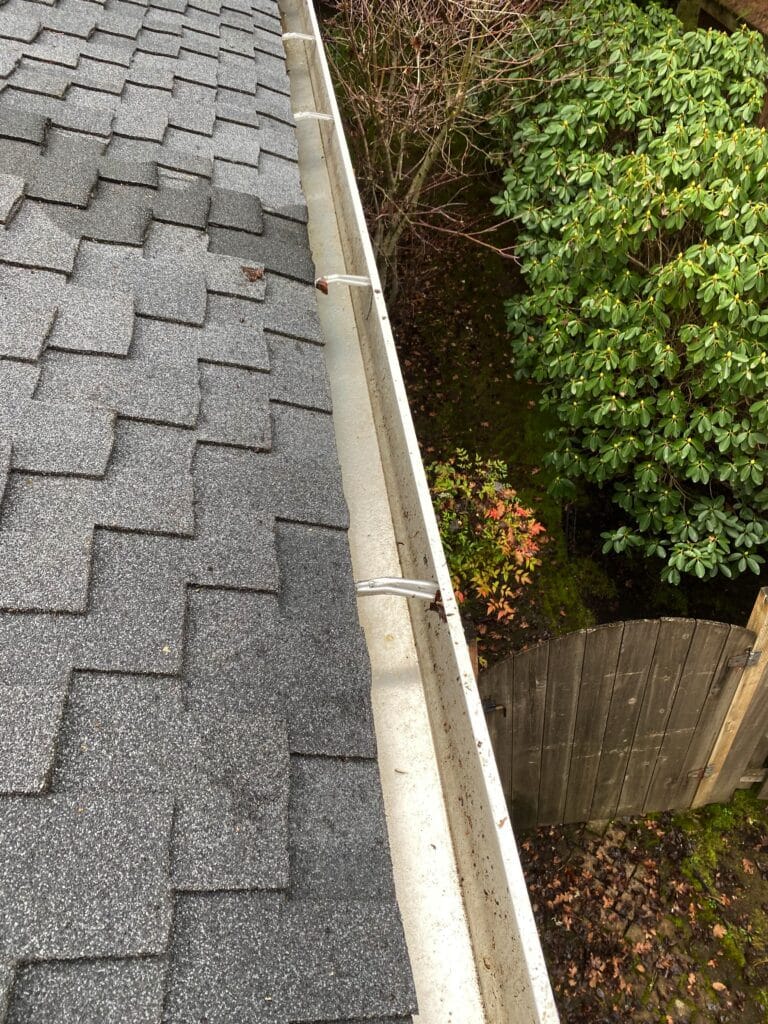 Top-Rated Gutter Cleaning
in Sherwood
It's that time of the year to get your gutter cleaning scheduled. After all the rains, debris and leaves have accumulated in your gutters and are creating clog hazards. Our team of gutter cleaning professionals has been servicing the Sherwood, OR area for years. Over those years we've developed top-of-the-line tools and techniques to bring you the best gutter cleaning services possible for your Sherwood, OR home. We are a locally owned and operated Sherwood, OR gutter cleaning company with a focus on customer service and high-quality results. Don't look anywhere else for your rain gutter cleaning needs. Give Oregon Exterior Experts a call to schedule your free consultation.
Searching for Sherwood
Gutter Cleaning Near Me?
Gutter cleaning is essential to prevent clogged gutters and other issues. We recommend every Sherwood OR homeowner hire gutter cleaning services at least once a year. Gutter cleaning services can help you get ahead of any issues before another rainy season hits. Think of rain gutter cleaning as a regular home maintenance item that needs to be checked off! Our team of gutter cleaners can tackle the job in just one day. We can give you time back to spend with family, and friends, or take care of the other things you need to do around the home.
We are a full-service gutter cleaning company. On the day of your consultation, we'll send our gutter cleaners out to inspect your gutters and understand the scope of work. Once we're done we'll fill you in and show you the things we saw that need to be fixed and schedule you for a gutter leaf removal. On the day of installation, we'll send our gutter cleaners out to perform the job. We'll keep you in the loop about anything and everything. We are transparent about everything we do and want to make sure our customers truly love their gutter experience.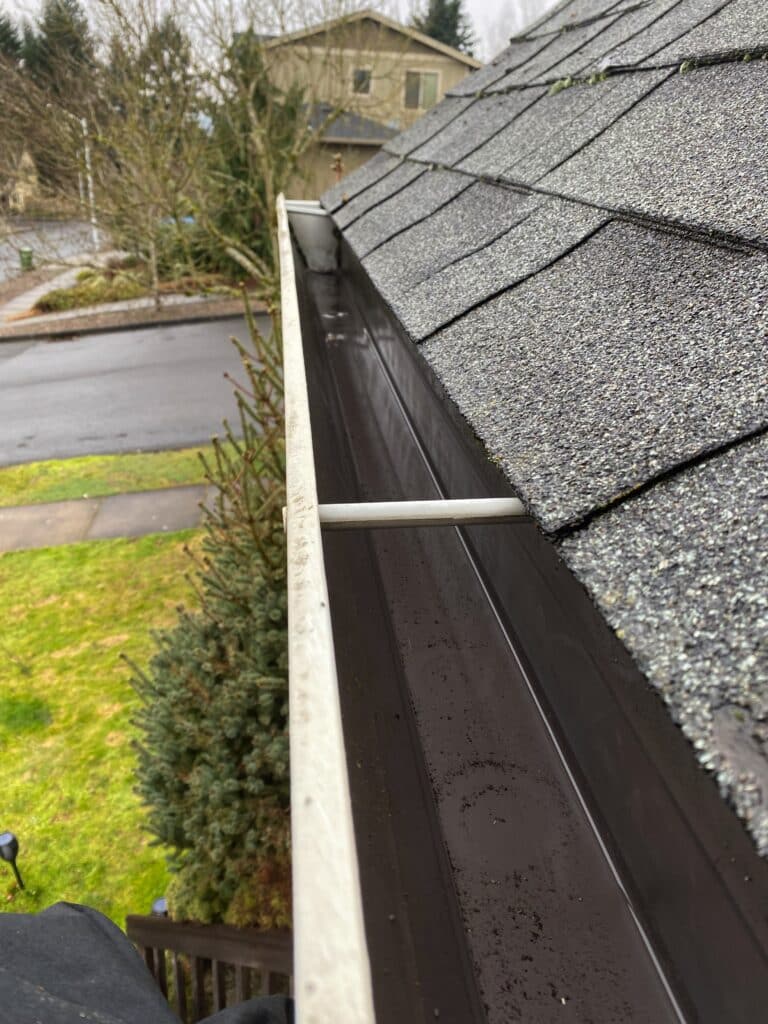 Local. Trusted. Family Owned.
Expert Gutter Cleaning Services Sherwood OR Residents Trust
Call Today for Gutter Cleaning Services
in Sherwood OR!
We have been servicing the Sherwood, OR area for years. Sherwood OR is a beautiful area in the wine country. Sherwood, OR is located in Washington County, Oregon in the Tualatin Valley. Some of our favorite things to do in Sherwood OR include visiting the Tualatin River National Wildlife Refuge Visitor Center, Hawks View Winery, Blakeslee Vineyard Estate, Stella Olsen Memorial Park, Snyder Park, Tualatin Island Greens, and much more. The Sherwood OR area has a lot of small-town charm and the community is wonderful! We can't wait to meet all our friends and neighbors.
Don't forget our name when you're looking for the best gutter cleaning professionals. If you are searching for "Sherwood gutter cleaning near me" then you don't have to look any further. Our team of professionals is the best in the Sherwood, OR area. All of our gutter cleaning services come with a 100 percent customer satisfaction guarantee. That means that if you don't love your gutter cleaning services then we'll make it right. Give us a call today and one of our gutter cleaners will answer any questions you have about the process. Our team is so excited to help you with all your gutter cleaning needs.
We also provide a variety of other services including: