Local. Trusted. Family Owned.
Roof Cleaning Sherwood OR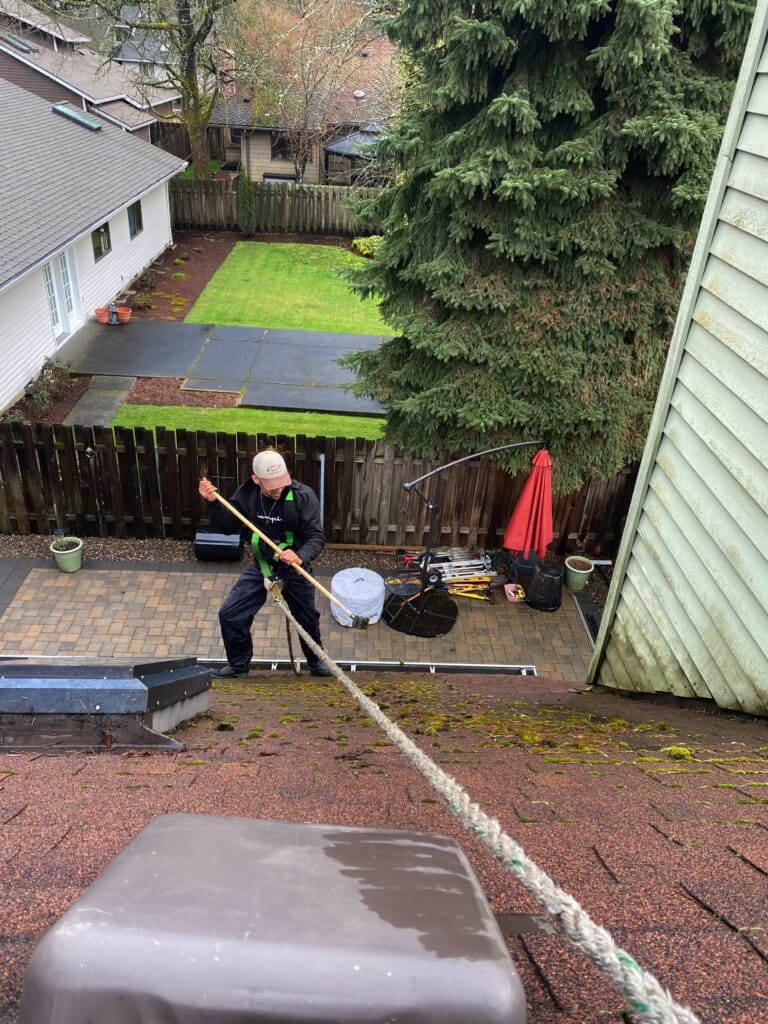 Top-Rated Roof Cleaning
in Sherwood
Does your roof have moss and debris littering the surface? It's time to schedule a roof cleaning service for your Sherwood, OR home. Our team of roof-cleaning experts is here to help! We've been servicing the Sherwood OR area with roof washing services for years! Over the years we've developed top-of-the-line tools and techniques to assist you in all your roof cleaning needs. We pride ourselves on our commitment to customer service and dedication to providing top-quality roof cleaning to all our customers. Give Oregon Exterior Experts a call today to schedule your roof cleaning services. We offer free consultations for all Sherwood OR customers.
Searching for Sherwood
Roof Washing Near Me?
If you've been searching for "roof cleaning near me" you don't have to look any further. Our customers rate us as top-rated because they know what they can expect when they work with us. Our roof washing company is affordable, reliable, and transparent. You won't find any other roof-washing company like us! We involve our customers in every step of the process to make sure you understand exactly what is going on with your roof cleaning services. Our roof cleaning technicians are licensed, insured, and bonded for your peace of mind!
Did you know that leaving moss and debris on your roof can cause you thousands in repair costs? That's because those moss and debris can grow damage-causing bacteria. That bacteria can eat away at your roof and weaken the structure. A roof moss treatment can remove that harmful bacteria in one afternoon! We only use a soft wash roof cleaning approach to remove moss and debris. The soft wash approach allows us to remove the moss and debris without causing damage to your shingles. If you use the wrong pressure, you could rip your shingles off in a pinch. We know that the soft wash roof cleaning approach works, and we'll get your roof squared away!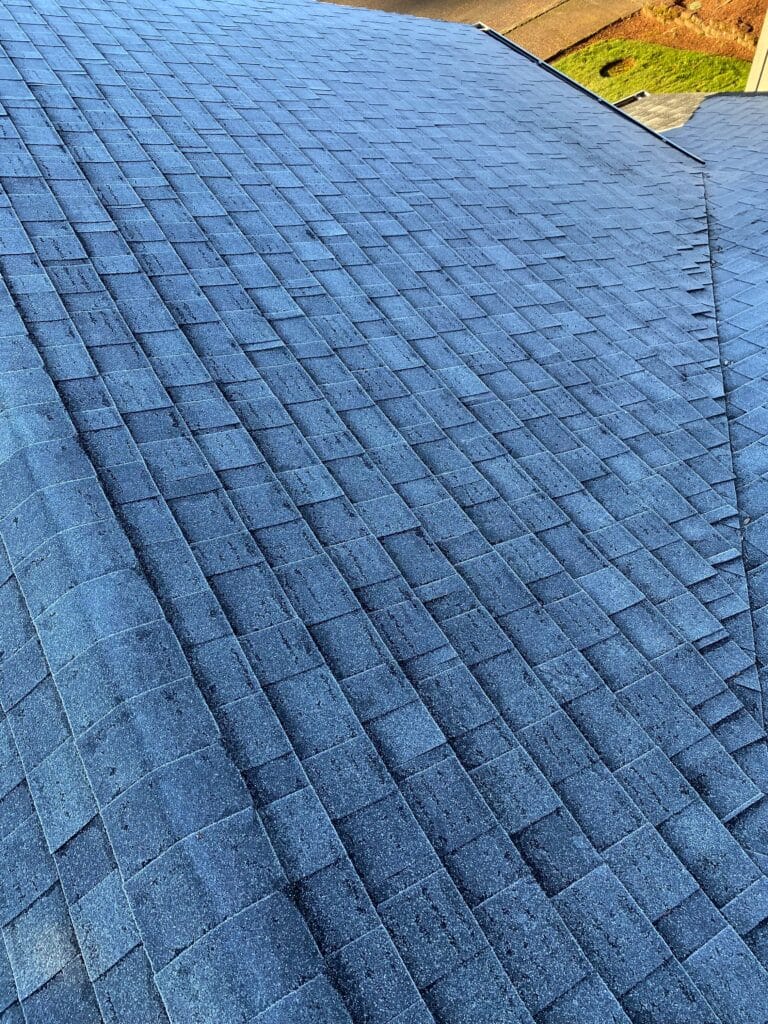 Local. Trusted. Family Owned.
Expert Roof Washing Sherwood OR Residents Trust
Call Today for Roof Cleaning &
Washing in Sherwood OR!
We offer roof moss removal services to the Sherwood, OR area. Sherwood OR is located in the Tualatin Valley and is the gateway to wine country. Sherwood, OR is in Washington County and oozes small-town charm. Some of our favorite things to do in Sherwood, OR include visiting Stella Olsen Memorial Park, Snyder Park, Tualatin Island Greens, Tualatin River National Wildlife Refuge Visitor Center, Hawks View Winery, Blakeslee Winery Estate and so much more. We love servicing the Sherwood, OR area because everyone is so kind! We can't wait to welcome all our Sherwood, OR neighbors into our roof-washing family.
Don't forget our name when you're looking for the best roof-washing company in Sherwood, OR. We deliver top-quality service every time. You know what to expect when you work with us! All of our roof cleaning services come with a 100 percent customer satisfaction guarantee. That means if you aren't happy with your service, then we'll make it right. Give us a call today to schedule your free consultation. Our roof cleaners are standing by to answer any questions you have about the process.
We also provide a variety of other services including: