Local. Trusted. Family Owned.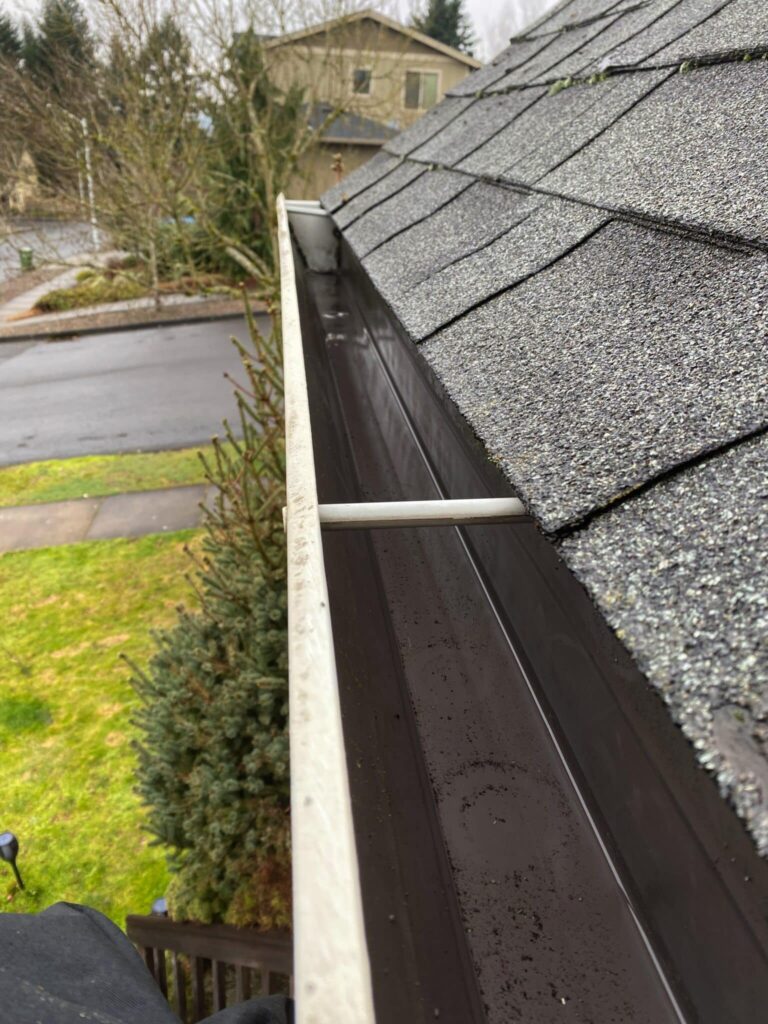 Top-Rated Gutter
Cleaning in Salem
Gutter cleaning is a critical part of regular home maintenance. Oregon Exterior Experts is proud to provide top-rated gutter cleaning services to Salem, OR and surrounding areas. Our gutter cleaning team will remove leaves, dirt and other debris to make sure your gutters are functioning as best as possible.
Regular gutter cleaning prevents costly damage to your roof, foundation, siding and landscaping. In addition, clogged gutters can lead to interior home damage due to the improper flow of water from your gutter system.
When searching for a gutter cleaning company, you will want to look for a company that specializes in rain gutter repair, replacement and maintenance. Look for a company, like Oregon Exterior Experts, with experience maintaining and repairing roofs and your home's exterior to ensure your entire gutter system remains working correctly.
Gutters accumulate leaves, twigs and other debris through storms and heavy rainfall. In addition to preventing a proper flow of rainwater, over time, this leaf buildup can attract birds, mice, bugs and other rodents to make homes in your gutter systems.
Searching for Salem
Gutter Cleaning Near Me?
When you don't regularly clean your gutters, your downspout can get clogged from leaves and other debris. This blockage leaves standing water to collect and eventually overflow. Left unattended to, the leaves that clog your gutter and begin to decompose and eventually rot.
Clogged gutters can lead to the growth of mold and mildew, which can be toxic and can trigger allergic reactions. Rain gutter clearing will prevent this buildup and will keep your house pest and mildew free.
If you're looking for Salem gutter cleaning services near your home, you've come to the right place. Our trained experts can efficiently remove leaves and debris from your gutters, while making sure the rain gutters aren't damaged. Our gutter cleaners are insured and are up to date in industry-leading techniques and gutter cleaning processes. We will advise you on our recommended frequency for regular gutter cleaning services after inspecting your gutters and the area around your home.
It's recommended that you clean your gutters at least twice a year, depending on your home's location near leaves and other foliage. If you have additional trees with troublesome debris, such as pine needles, you might need to clean your gutters every three months instead.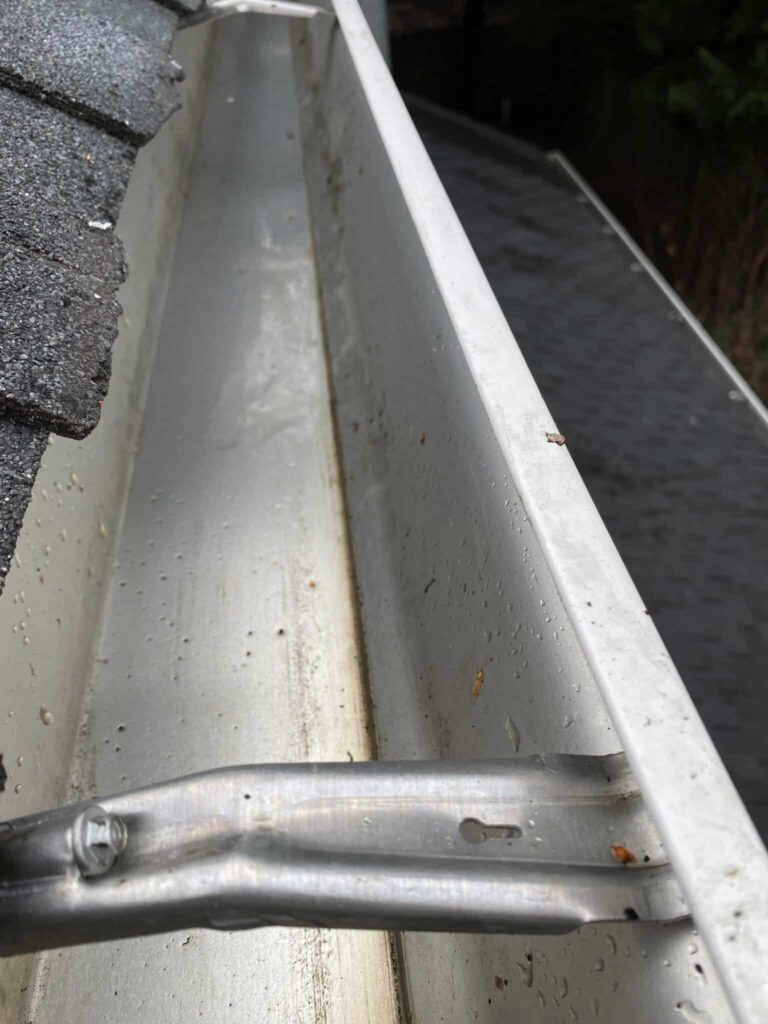 Local. Trusted. Family Owned.
Expert Gutter Cleaning Services Salem OR Residents Trust
Call Today for Gutter Cleaning
Services in Salem OR!
While some people choose to clean their gutters on their own without the help of a professional service, hiring a professional gutter cleaning company ensures the job is completed correctly and safely. Professional gutter cleaners spend most of their time on ladders and above roofs and have safety tools that can prevent injuries. Plus, our gutter cleaning experts can spot potential areas of damage before they become costly issues to address.
Our gutter cleaning services include clearing your gutters of debris and inspecting the overall health of your rain gutter system. If needed, our Salem, OR gutter team can repair your gutters or install gutter guards for further protection against leaves and debris.
If you live in or near Salem and are looking for a gutter cleaning service, look no further. We are the leading gutter cleaning company near you and will provide a free quote and consultation. Our team of gutter cleaning professionals will walk you through every step of the process and will make sure you are 100% satisfied.
Serving Salem and surrounding communities, contact us today to learn more about gutter cleaning and gutter leaf removal services.
We also provide a variety of other services including: