Local. Trusted. Family Owned.
Gutter Installation Salem OR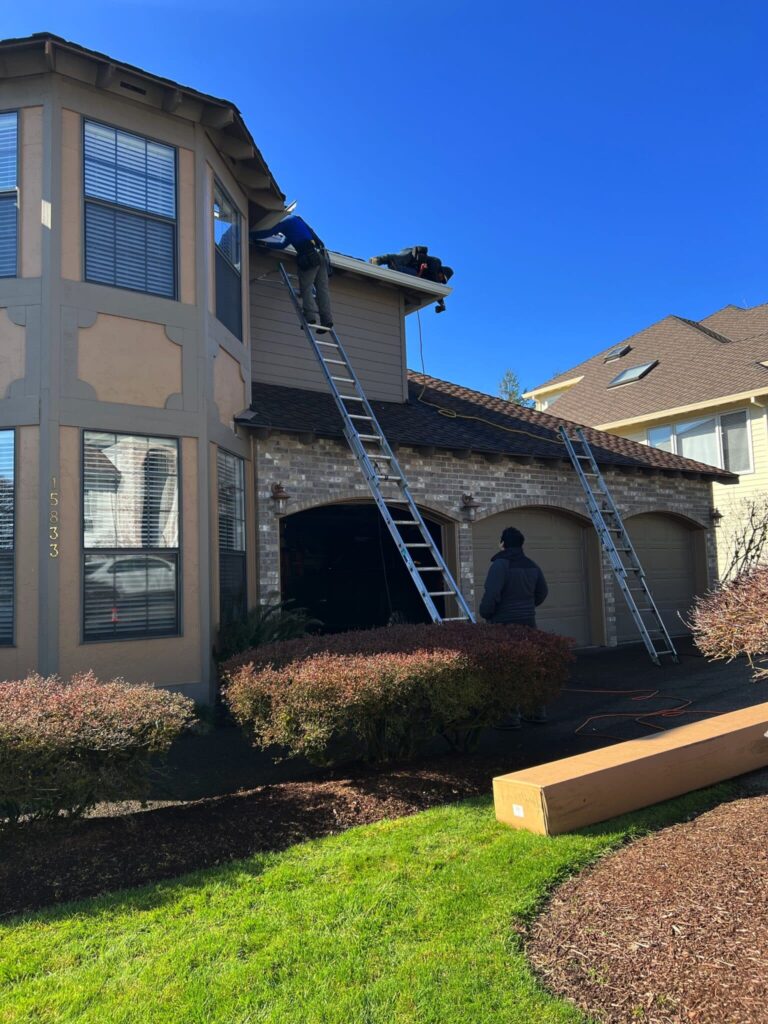 Top-Rated Gutter
Installation in Salem
If you're looking for top-rated gutter installation in or near Salem, Oregon, look no further. With Oregon Exterior Experts, you'll find specialists that can install or replace your rain gutters and will keep your gutter system working as it should to protect your home.
Rain gutters help prevent avoidable rain damage to your home and roof and are an essential investment. Salem Oregon Exterior Experts will install new rain gutters and will repair gutters that have been damaged or worn from storms or debris.
Our seamless gutters are installed by our team of experts and are designed to fit into the look and feel of your home's exterior aesthetic. Gutters are designed to complement the look of your home while protecting your foundation, your roof and your house exterior.
The price of new gutters can range from $3.50 to $30 per linear foot, depending on the type of gutter system you install. Our team of experts will walk you through your options and will make sure you choose the solution that is right for you. As Oregon's premier gutter installation company, we provide the expertise and customer service to make your gutter installation process as seamless as possible.
Searching for Salem
Gutter Installation Near Me?
Gutter can be made of aluminum, vinyl, stainless steel and copper. In addition to the material, the size of your gutter will influence your overall cost. Most homes install 5-inch gutters, but larger sizes and custom gutters are also available.
It's especially important to have cleared, functional rain gutters in areas with heavy rainfall, which is why our Salem, OR based team specializes in both gutter installation and repair. You shouldn't have to worry about excessive rainfall damaging your home, so we will make sure your gutters are correctly installed and are cleaned of debris.
With clogged or damaged gutters, water can pool near the foundation of your home and can lead to costly repairs. In addition, rain that doesn't drain properly from your gutter system can cause issues to your grass, plants and can accumulate excess water on your patio or deck. Rain gutters filter water away from your house so it doesn't pool in areas which could cause avoidable damage.
In addition, rain flowing down the side of your house can deteriorate your fascia and siding, causing rot or mold to build up. Oregon Exterior Experts' seamless gutter systems ensure that the flow of water safely ends up away from your house.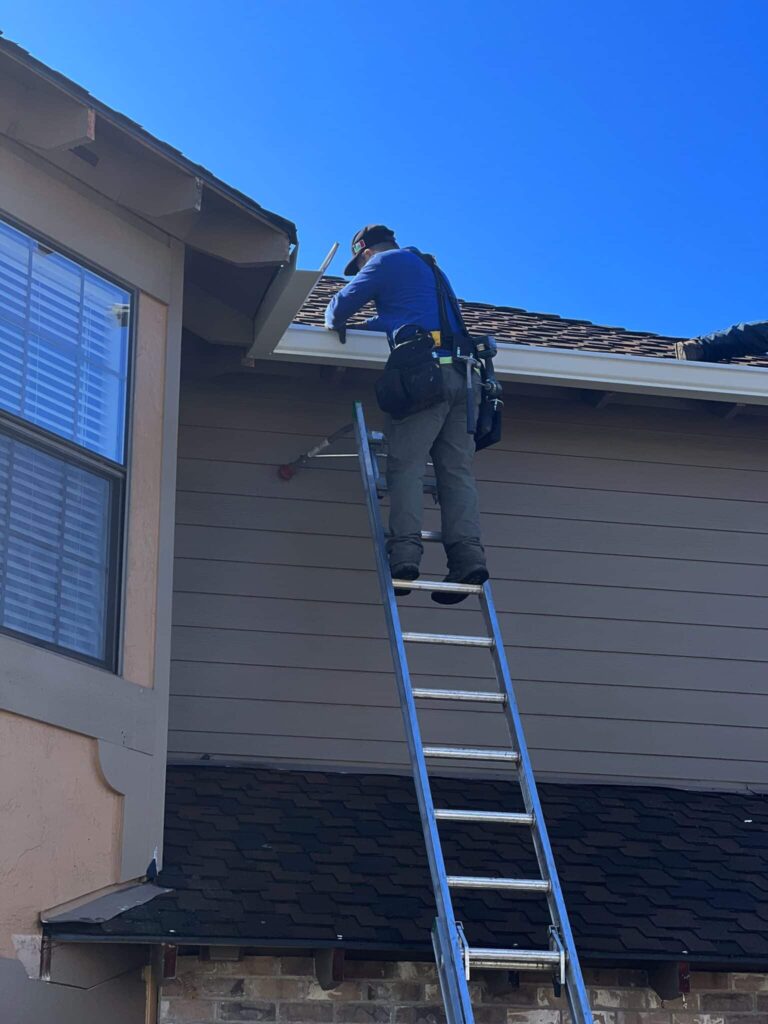 Local. Trusted. Family Owned.
Expert Gutter Replacement Salem OR Residents Trust
Call Today for Gutter Replacement &
Installation in Salem OR!
If your gutters have been damaged, our team of experts will come out and assess the damage before giving you a free quote. With minor gutter damage, our team will likely be able to repair the areas of the gutter system that are impacted. If the damage is severe, we might need to install new gutters in a few spots or throughout your gutter system.
If you need new gutters installed, our gutter installation team is fully trained and insured and will install your new seamless gutters without damaging your home or voiding any warranties to your home or roof.
We are licensed and bonded and serve a large area near and around the Salem, OR area. If you're looking for gutter installation in Portland, Salem, Beaverton, Gresham, Hillsboro, Lake Oswego, Newberg, Sherwood, Tigard, Vancouver, and West Linn, contact us today to schedule a free quote and consultation.
We also provide a variety of other services including: