Local. Trusted. Family Owned.
Gutter Installation Tigard OR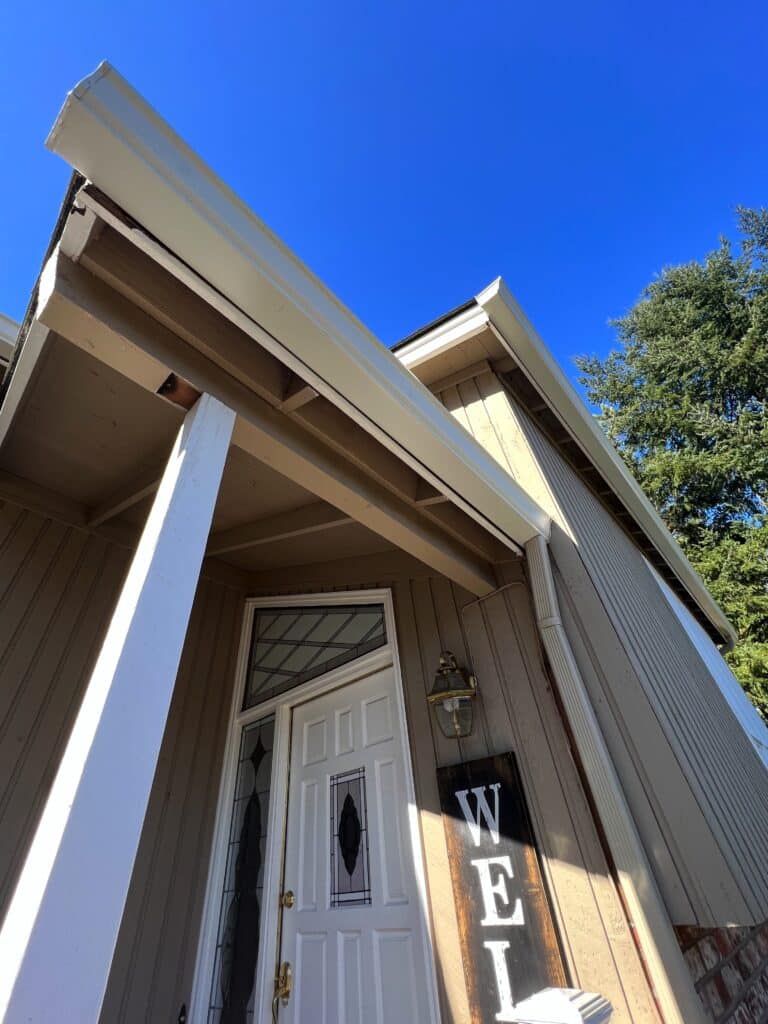 Top-Rated Gutter Installation
in Tigard
If you don't currently have gutters set up in your home, it's probably time to consider a new gutter installation. Like any home in the northern Oregon area, your house is vulnerable to rain and snow. While your house is most likely built of durable and quality materials, that doesn't mean it won't get compromised in the long term. Gutters have the vital task of diverting rainwater away from your home's exterior and into a draining system. Without this mechanism, your home's siding can succumb to the effects of excess moisture and water damage. With a successful rain gutter installation, you can protect your home while enhancing its long-term value.
Searching for Tigard
Gutter Installation Near Me?
If you're searching for gutter installation Tigard, OR, you won't find another gutter company like Oregon Exterior Experts. Our team of licensed professionals provides state-of-the-art gutters that reliably secure your home. Part of our lineup includes seamless gutters, which have fewer cracks for dirt and debris build-up. More importantly, this type of gutter doesn't require as much maintenance and is highly durable. We're well-versed in gutter installations across residential and commercial properties. We know getting new gutters can seem like an overwhelming task. The investment in a new gutter installation may seem high, but it will all be more than worth it with our superior service and long-lasting results.
Even if you're in the market to replace gutters, our team has you covered. It is wise to update your gutters and ensure they're at the top of their game. After all, you wouldn't want old, rusty pipes to be at the forefront of your draining system. Just as we're skilled in installing new gutters, we also replace gutters with ease. Combining years of experience with a customer-first approach, we understand the nuances of replacing your gutters and maintaining the integrity of your home. We're confident we can deliver a gutter installation that will protect your home for years.
Local. Trusted. Family Owned.
Expert Gutter Replacement Tigard OR Residents Trust
Call Today for Gutter Replacement &
Installation in Tigard OR!
Located in Washington County, Oregon, Tigard is one of the top largest cities in Oregon. The city is famous for the Washington Square Mall, one of the region's biggest malls. Tigard also features the John Tigard House, a historic place saved from demolition in the 70s. On top of housing interesting cultural and entertainment options, Tigard is just miles away from Portland. If you're looking for a friendly community with plenty of attractions, Tigard offers an ideal place to settle down with your family.
If you're in the Tigard, OR area and are searching for gutter replacement Tigard, OR, or Tigard gutter installation near me, contact us at Oregon Exterior Experts. We'll get you started with a free quote and listen to your gutter needs. We're confident our experience installing the most cutting-edge gutters will significantly impact protecting your home. We look forward to meeting you and your home to create a powerful gutter system!
We also provide a variety of other services including: