Local. Trusted. Family Owned.
Gutter Cleaning Gresham OR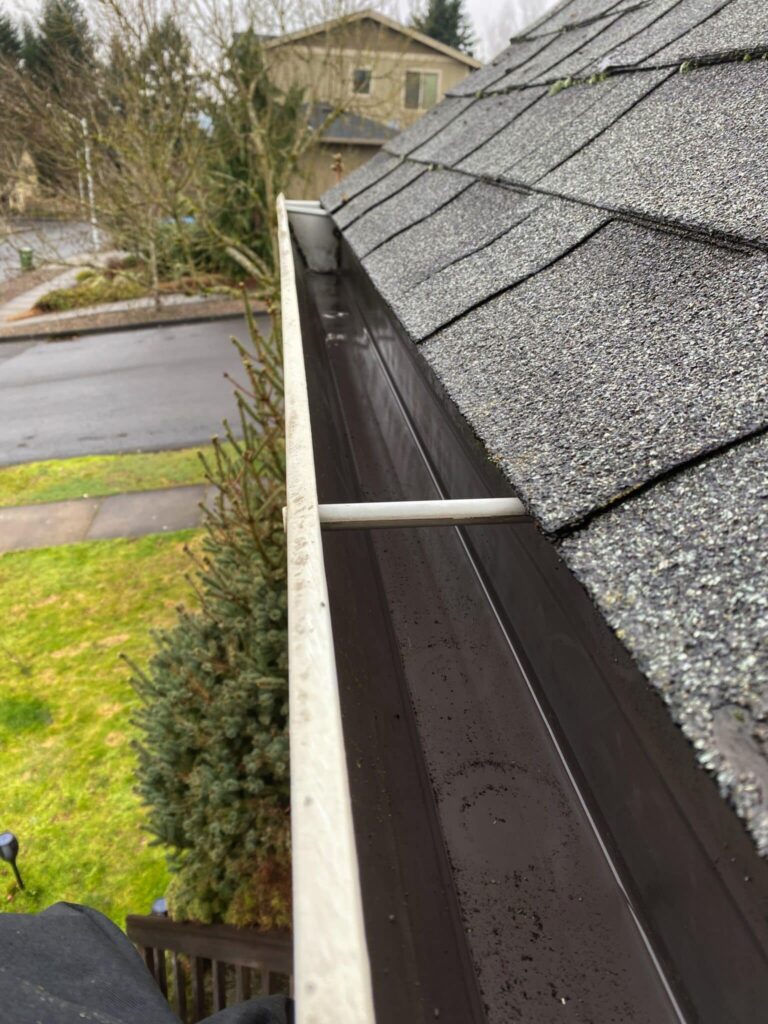 Top-Rated Gutter
Cleaning in Gresham, OR
Have you been looking for gutter cleaning services in Gresham, OR, or its environs? Look no further because Oregon Exterior Experts are here to serve you. Our skilled team offers all kinds of roof and gutter installation services to residential and commercial property owners in and around Gresham, OR. We are an award-winning roof and gutter cleaning company, ready to work with you and give you an incredible experience of our outstanding services anytime.
Our company is a licensed and insured roof and gutter cleaning company, and we take pride in the top-notch services we render to our customers. Our team adopts the best skills and equipment to execute the services appropriately and tackle the impediments in your home. We are your local and skilled pros when you need roof installations, gutter installations and guarding, gutter cleaning, roof washing, power washing, and other exterior services.
At Oregon Exterior Experts, your satisfaction is our primary objective, and we take that commitment seriously. We are one of the best in gutter cleaning in Gresham, OR, so why don't you let us handle your project?
Gutter cleaning is essential to the health of your home, and many homeowners ignore keeping their gutters clean, even though it is vital in maintaining your roofing system. Farsighted homeowners conversant with the process recognize the benefits of cleaning their gutters.
Searching for Gresham
Gutter Cleaning Near Me?
Is your gutter system in need of thorough cleaning but you can't find professional Gresham gutter cleaning near me? We are here to provide professional and reliable gutter cleaning services to homeowners and businesses in Gresham and its surrounding areas. With our expertise and attention to detail, we ensure that your gutters are clean, free of debris, and functioning properly to protect your property from potential water damage.
Our team of skilled technicians is equipped w
There are so many difficulties that come with failing to clean your gutter. It could accumulate tree twigs and leaves through heavy wind, rainfall, or snow. These materials could endanger your family's health by attracting vermin like rats or birds that spread illnesses. Luckily, regular gutter leaf removal guarantees your family's safety from external impurities in your home.
Clogged gutters can harm your roof and the basement's foundation. The accumulated material places undue pressure on your gutters, causing them to fly off the exterior of your house and allow water infiltration. This results in basement flooding, which could destroy your valuable items. Hence, cleaning the gutter is vital to the lifespan of your roof and foundation.
The growth of mold results from degraded organic waste left in your gutters. It damages your respiratory system and can cause allergic reactions. Consequently, maintaining a healthy gutter cleaning culture or routine would protect you from these health hazards.
Our skilled team is ready to set you on the right path, and when you seek our gutter cleaning services, we guarantee you the following benefits. It would prevent soil erosion and plant damage by diverting water from your plant structures to a drain system. Similarly, it would support your home's landscape and exterior in general.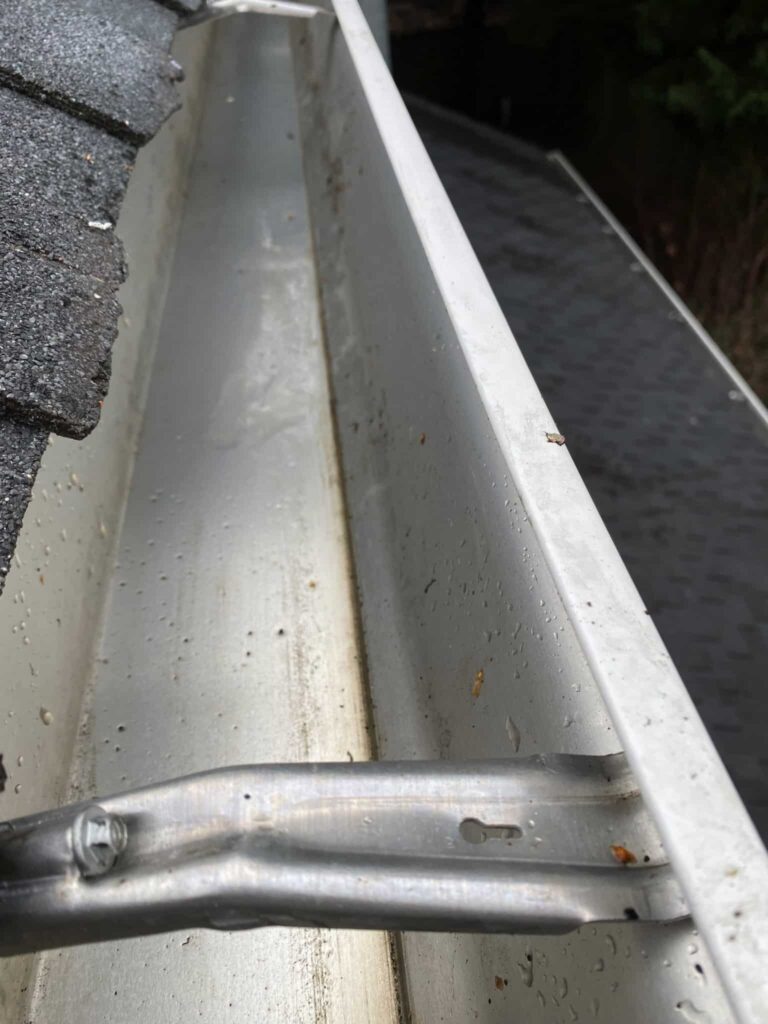 Local. Trusted. Family Owned.
Expert Gutter Cleaning Services Gresham OR Residents Trust
Call Today for Gutter Cleaning
Services in Gresham OR!
More importantly, a clean gutter would protect your family from dangerous roof leakage, which can harm your properties. Assuredly, taking time to clean your gutter would save you thousands of dollars in repairs. At Oregon Exterior Experts, we take pride in being one of the best gutter cleaners in Gresham, OR, and we would be happy to continue our good record.
Gresham is a friendly community where tradition and heritage coexist with development and opportunities. Located in Multnomah County, Oregon, Gresham holds a lot of tourist attractions, including outdoor recreation centers and parks. In addition, a stop at the Hogan Butte Nature Park is a must when you are in the area.
If you are a property owner in the area and have been searching for Gresham gutter cleaning near me or services for gutter cleaning in Gresham, OR, please reach out to the dedicated team from Oregon Exterior Experts. We offer a free estimate for viable projects and guarantee excellent customer satisfaction. We look forward to hearing from you and working with you soon!   
We also provide a variety of other services including: