Local. Trusted. Family Owned.
Gutter Installation Gresham OR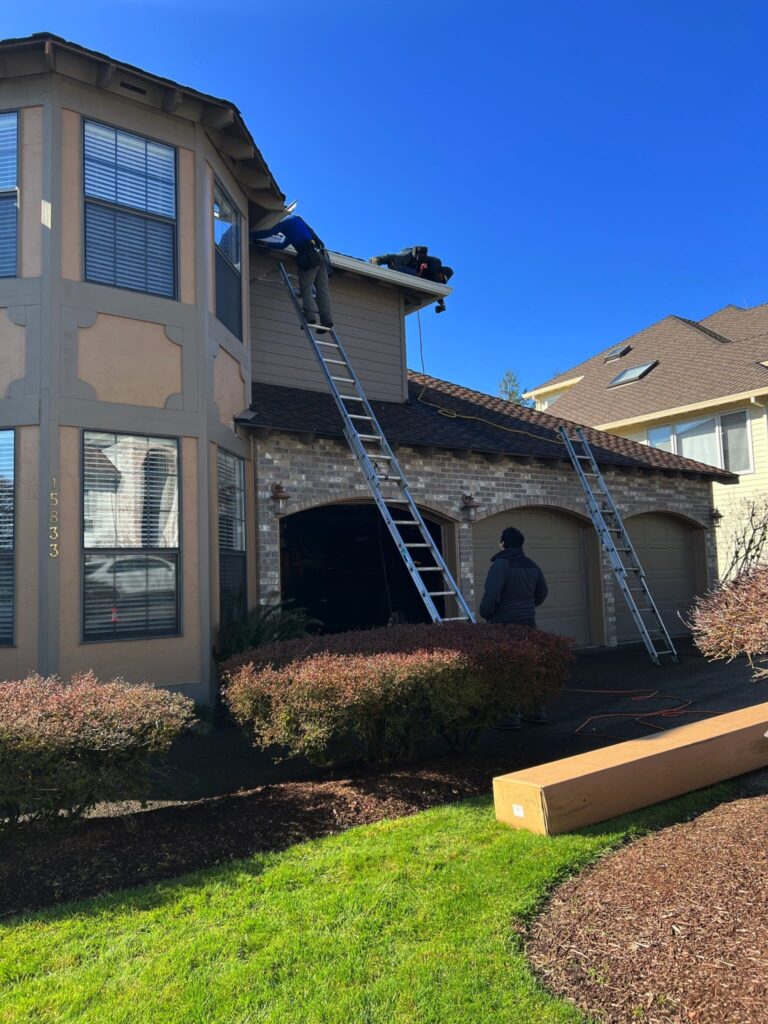 Top-Rated Gutter
Installation in Gresham
Are you in need of a professional home exterior maintenance company in Gresham? If you do, please get in contact with our experienced team at Oregon Exterior Experts. We are a residential roof and gutter installation company offering repair and maintenance services. We adopt the best equipment and skills to solve challenging problems in your home by providing satisfactory services at every given time.
We are a locally owned company, with our top-rated service delivered across Gresham and the surrounding cities. We specialize in roof installations, gutter installations and guarding, power washing, roof washing, and gutter cleaning. Our success story results from our team members access to some of the industry's best exterior cleaning and installation tools.
Additionally, our staff thoroughly assesses each client's needs to identify the required cleaning service or services, ensuring that you are satisfied with the results every time. We place a high value on our customers' satisfaction and will try our best to live up to and surpass your expectations.
Searching for Gresham
Gutter Installation Near Me?
Installing gutters is one of the most helpful home improvement projects a homeowner can initiate because it safeguards the house's foundation, protects the roof from damage, and redirects water flow when it rains.
It would be a relief if you didn't worry about adequately protecting your home from rain damage. Rain gutter installation helps prevent water damage and is a critical investment in your home's condition. Your basement could get flooded if you don't have gutters; rot and mildew could accumulate over time. It also might cause your walls to degrade, giving your home a less-than-ideal look. We're sure you don't want that in your home, so we're here to help.
Here at Oregon Exterior Experts, we take pride in being a top-rated gutter company in Oregon. So, we will give you the advice you need to decide about the various available gutter types. We install all types of gutters, including rain, seamless gutters, and downspouts in diverse colors.
We could also examine your downspouts to determine whether they require replacement. You could also avoid spending extra money by reusing your current downspouts. And as one of the best at gutter replacements in Gresham, OR, we can replace gutters and opt for a new gutter installation if needed.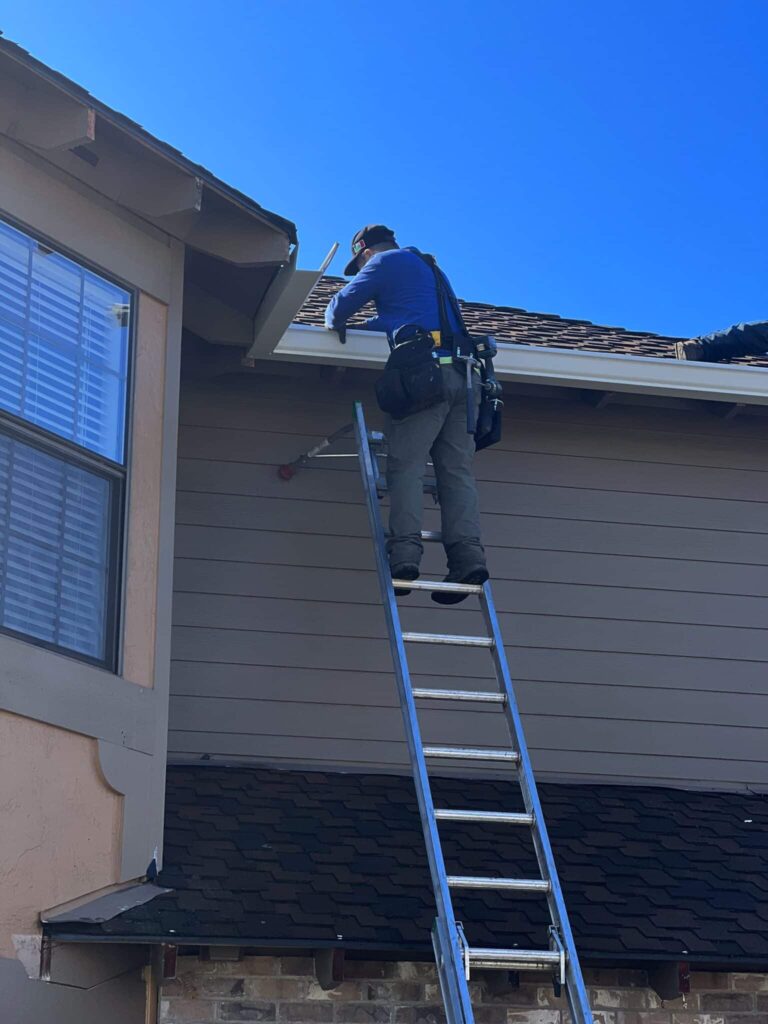 Local. Trusted. Family Owned.
Expert Gutter Replacement Gresham OR Residents Trust
Call Today for Gutter Replacement &
Installation in Gresham OR!
Gutter installation in Gresham, OR, appears to be conducted by various home exterior companies in the area. Still, Oregon Exterior Experts outstanding service is one of the best in the business, with our stellar work.
Gresham is one of the safest cities in Oregon. Located in Multnomah County, Oregon, it gets its name from Walter Quintin Gresham, the American Civil War general. Gresham has a lot of beautiful sights to see, like historic places and sites and many parks and recreation locations.
If you have been searching for a Gresham gutter installation near you, please get in touch with our skilled team from Oregon Exterior Experts. Your satisfaction is our top priority, and to make sure your home looks brand new from every viewpoint, we will give you dependable advice and, most importantly, excellent results. We are excited to start the process for you with a free estimate for any potential projects!
We also provide a variety of other services including: