Local. Trusted. Family Owned.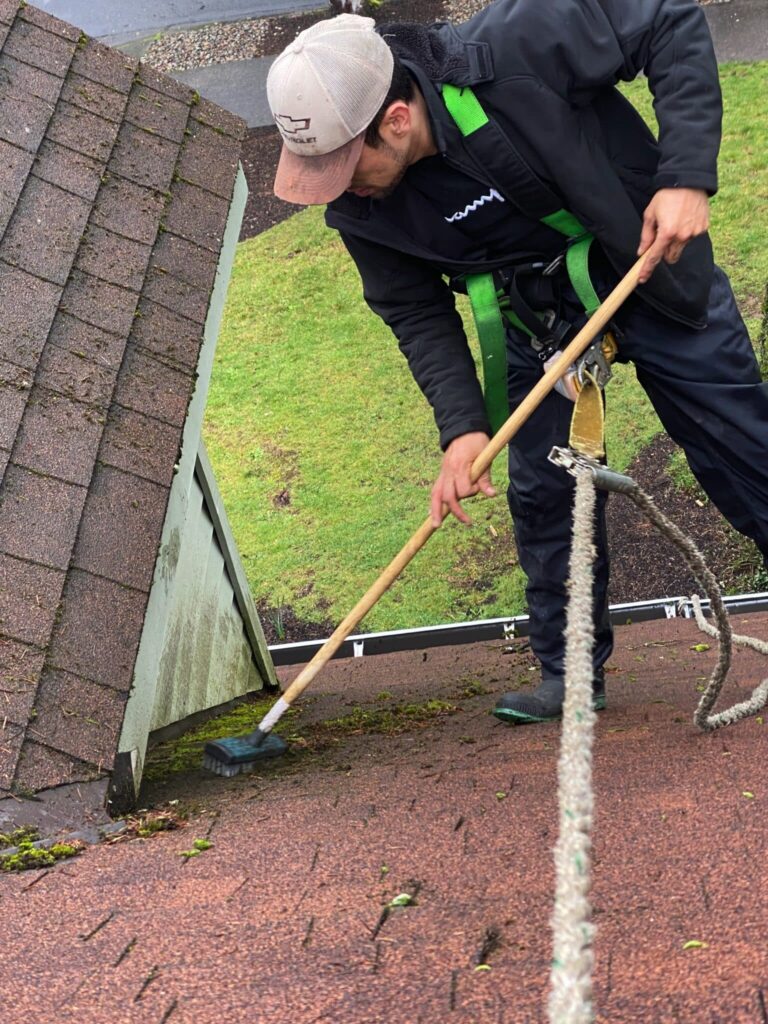 Top-Rated Roof
Cleaning in Gresham
Oregon Exterior Experts is proud to offer our skilled roof cleaning services, roof installations, power washing, gutter cleaning, gutter installations, and guarding services to all residential and commercial property owners in and around the Gresham community. We are an award-winning roof-washing company and are happy to offer you our excellent service at an affordable rate.
We have provided our service areas with exterior cleaning and installation services that are reliable, thorough, and satisfying in various ways. Our team of professionals works extra hard to understand each customer carefully and discern the services you need when you reach out to us. One of our main priorities is 100% customer satisfaction, and we are committed to holding on to our values.
Roof washing is one of the practical maintenance measures that a homeowner can undertake. We provide roof cleaning services to safeguard one of the most vital components of your house. Cleaning your roof frequently increases its lifespan and makes your home safer for you and your family to live in.
Contrary to popular belief, maintaining a clean roof has a significant positive impact on the longevity of your house. The roof defends your home from moisture, snow, sleet, heavy wind, or rain, and to this effect, your roof faces structural damage or weakness.
Searching for Gresham
Roof Washing Near Me?
The accumulation of moss, algae and other organic matter defaces your roof. It results in blemish and permanent damage to your roof, making it vulnerable to numerous impediments like pests and rain. Roof moss removal and roof moss treatment can prevent pests from entering your home. We have the tools to carry out this measure well.  
Failing to take care of your roof would only result in extra cost and energy for repairs, and we are sure you don't want to go through that stress. It's evident that the benefits of roof cleaning greatly exceed the expense of giving your home's roof the required maintenance in the long run.
If you're searching for roof cleaning in Gresham, OR, our experienced team at Oregon Exterior Experts is ready to help anytime. We are skilled in knowing how to work with any roof. If you have old and delicate roof tiles, we will adopt the soft wash roof cleaning system that uses low-pressure from a garden hose to remove or rinse dirt off your roof. Soft wash roof cleaning won't damage your delicate roof tiles.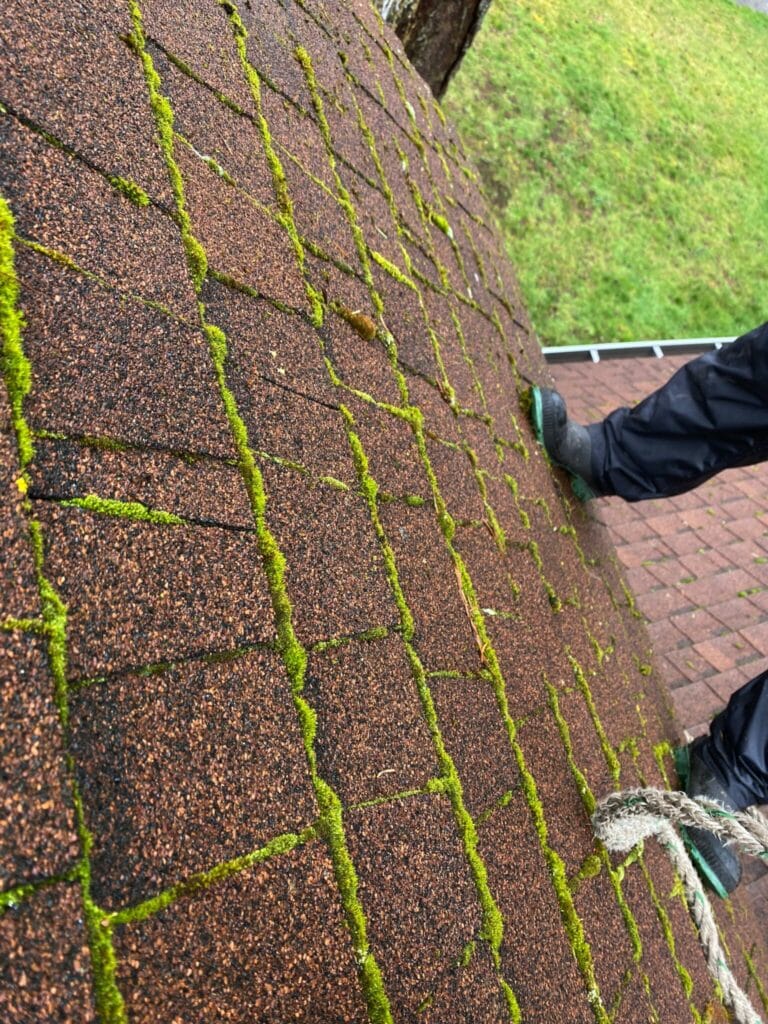 Local. Trusted. Family Owned.
Expert Roof Washing Gresham OR Residents Trust
Call Today for Roof Cleaning &
Washing in Gresham OR!
Roof washing in Gresham, OR, happens to be performed by various cleaning companies in the area. Still, Oregon Exterior Experts' quality services are undisputed regarding our affordable and dependable services.
Located in Multnomah County, Gresham is just east of Portland, Oregon. Named after the former United State Secretary of State, Walter Quintin Gresham has a population of over 100,000 people. Gresham is a dedicated community with 17 acres of multi-use parks and recreational venues. Some places of outdoor interest include the Gresham Historical Society, Max Roc Paragliding School, Tsuru Island, Gresham Bicycle and Fitness Centre, and so much more.
We are one call away in case you need roof cleaning near you. We are also mindful that you depend on us to take care of your exterior surfaces, and we are eager to gain your confidence and future business. Our experienced, attentive team pays extra attention to details to achieve your desired result. Don't hesitate to contact a representative from Oregon Exterior Experts in Gresham, OR, if you want more information about roof cleaning near you. We would be delighted to hear from you soon!
We also provide a variety of other services including: