Local. Trusted. Family Owned.
Gutter Installation Portland, OR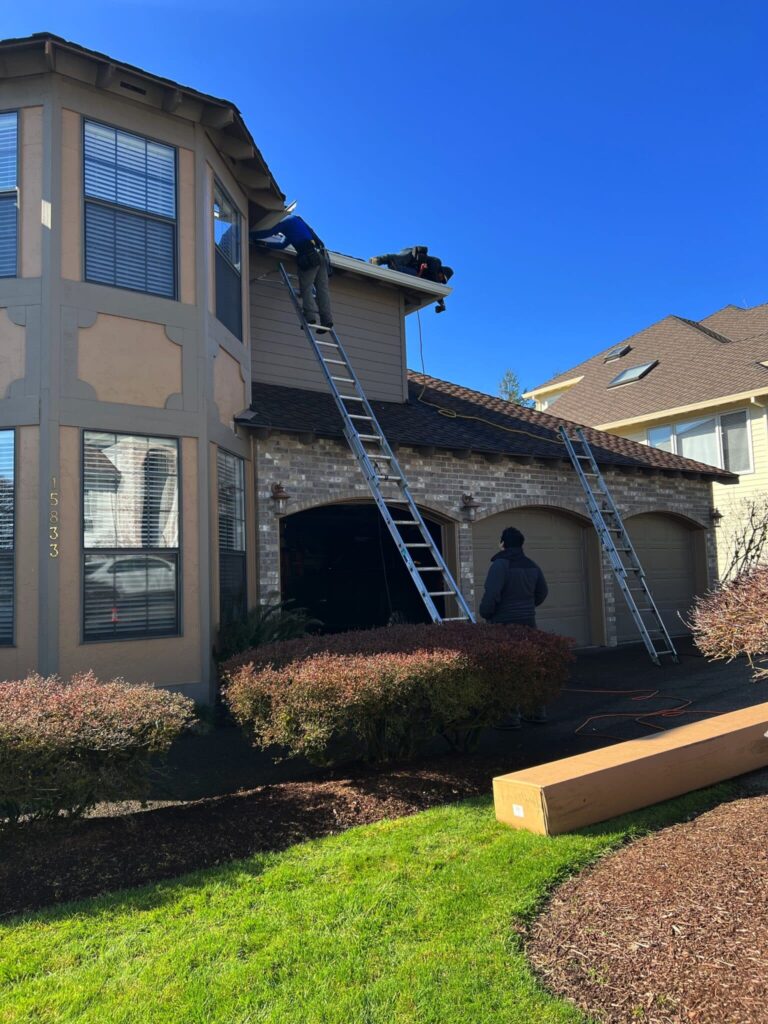 Top-Rated Gutter
Installation in Portland
Our gutter company, Oregon Exterior Experts, has a team of professionals who provide top-notch services to residential and commercial customers, ensuring 100% satisfaction. We have built a name thanks to our skills and ability to handle any big or small task. If you are in Portland or surrounding areas, don't hesitate to get rain gutter installation from our trusted company.
Our gutter installation experts would ensure that your roofs function properly and safely channel water away from your building's foundation and basement. We use only the highest quality materials and equipment for our projects. Our trustworthy company also designs a custom budget according to your project size.
Our professionals remove old gutters and install new sturdy ones. Rest assured, we consider all safety protocols and have the necessary safety gadgets to deliver a perfect job without tampering with your building materials. Contact us for your gutter replacement Portland, OR.
Searching for Portland
Gutter Installation Near Me?
Destroyed gutters can wreak havoc on your buildings. Gutters are drainage channels that contact water regularly and can even get clogged by leaves or debris. This means that they wear out with time, and when they do, they cause water damage to your building and destroy your walls, floors, furniture, documents, and electronics. 
Here are some warning signs that your gutters may be damaged and due for replacement: sagging or warping of the gutter material, very big cracks, and unexplained loosened nails and screws around your building. Don't hesitate to reach out to us for your new gutter installation.
Gutters come in designs of two main types: sectional and seamless. Sectional gutters are created when the gutter materials are joined together and have visible seams or joints, while seamless gutters are professionally installed with one continuous material; thus, they have no visible seams. Though sectional gutters are less expensive and easier to install, they risk falling apart at the joints.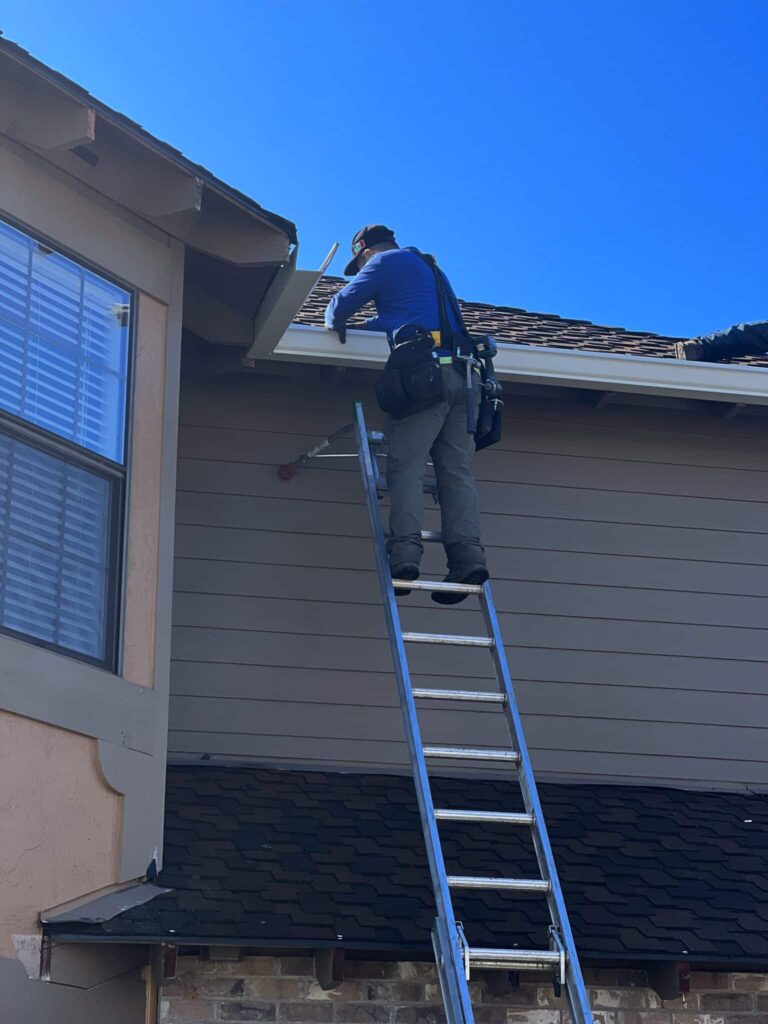 Local. Trusted. Family Owned.
Expert Gutter Replacement Portland, OR Residents Trust
Call Today for Gutter Replacement &
Installation in Portland, OR!
We use gutters that have a guarantee of 25 years against any defects or clogs. We promise that your gutters won't clog, and if they ever do, we will clean your gutters free of charge and ensure such never happens again. Please don't delay and get a lifetime warranty on our work; we promise to fix your gutters for life. We are your perfect choice for gutter installation in Portland, OR.
Regarded as Oregon's largest city, Portland sits on two beautiful rivers—Willamette and Columbia Rivers. This city is known for its parks, microbreweries, coffeehouses, and trails, which are perfect for hiking and biking. Visit Washington Park, which has many places of interest like the arboretum, zoo, museum, theater, and much more. There are also sports fields and a tennis court.
If you're looking for a reliable Portland gutter installation near me, look no further than Oregon Exterior Experts. We offer affordable services guaranteed to leave your homes and commercial buildings looking great! Our staff is available around the clock, so you can always call us if you have questions regarding our services. We look forward to providing you with our gutter installation in Portland OR!
We also provide a variety of other services including: