Local. Trusted. Family Owned.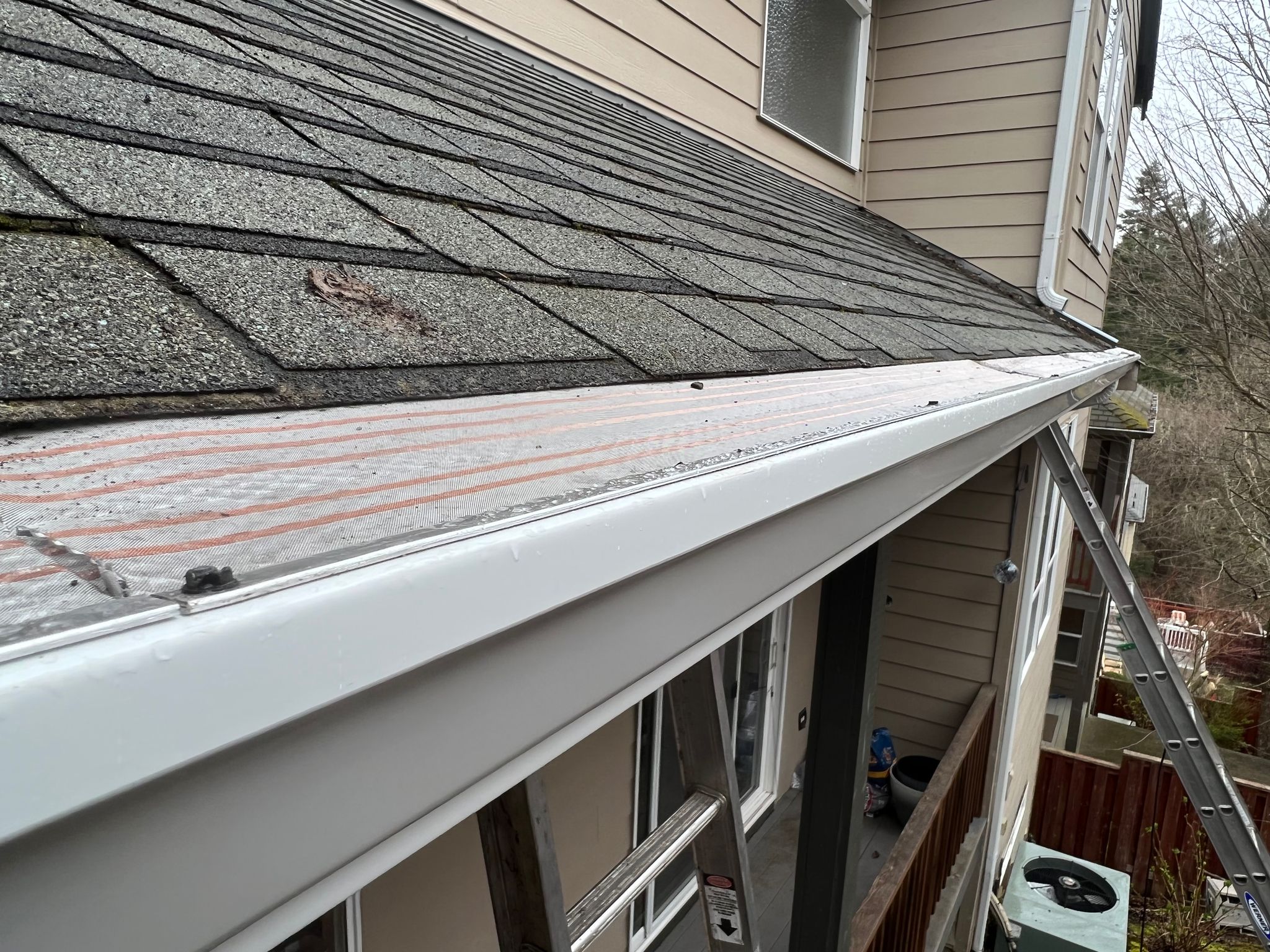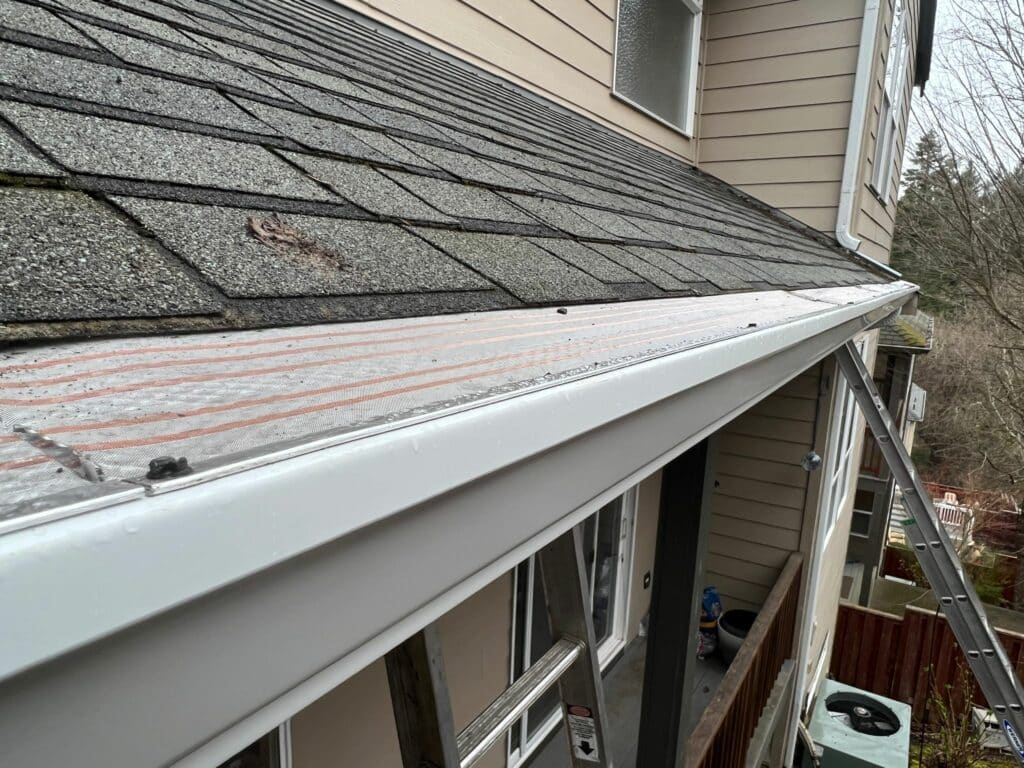 Top-Rated Composite
Roofing in Salem
When you choose to install a new roof, you are faced with many options. One of the biggest choices you'll need to make is what material you'd like your roof shingles to be made from.
Anytime you need a new roof, it's going to be an investment, but if you want a slate or cedar shake look, composite roofs might be a cost-effective, durable, and reliable solution for you.
Composite roofs are growing in popularity and are a top solution for many people facing the need for a full new roof installation. If you're looking for a new composite roof in Salem, Oregon Exterior Experts is here to help.
Composite roofing, or synthetic roofing, is made of recycled materials. The shingles are designed to look exactly like a slate or cedar shake roof. While professional roofers might be able to tell the difference, most people would not be able to distinguish a composite roof from a traditional slate roof.
Searching for a Composite
Roof Near Me?
Composite roofs are becoming more and more popular as a cheaper alternative to slate or cedar shake shingles. You don't sacrifice quality by choosing this cheaper composite roof. Properly installed and well-maintained composite roofs can last 40-50 years, making them a desirable solution for people who need a full roof replaced today.
Composite roofs are durable, cost effective and attractive. If you're looking for a long-lasting roof that can withstand wind, rain, snow, sleet and hail, composite roofs are a great choice. Composite roofs can withstand hailstorms and winds up to 110 miles per hour. With such a high impact rating, you can expect that your composite roof requires less maintenance than a traditional slate or cedar shake roof would. In addition, composite roofs absorb less moisture, resist mold and algae, and are fire retardant. The benefits are endless with choosing a composite roof installation.
Our expert roof installers can answer any additional questions you might have about composite roofs in Salem or surrounding areas.
Another benefit of having a composite roof installed is the decreased weight of the shingles. Composite roof shingles are much more lightweight than a traditional slate shingle. This could prove to have additional benefits for the long-term pressure on your house. In addition, you don't have to worry about cracking or breaking composite shingles when you walk on them, like you would with real slate or cedar shingles. Durability is one of the top reasons more people are choosing to install composite roofs on their homes.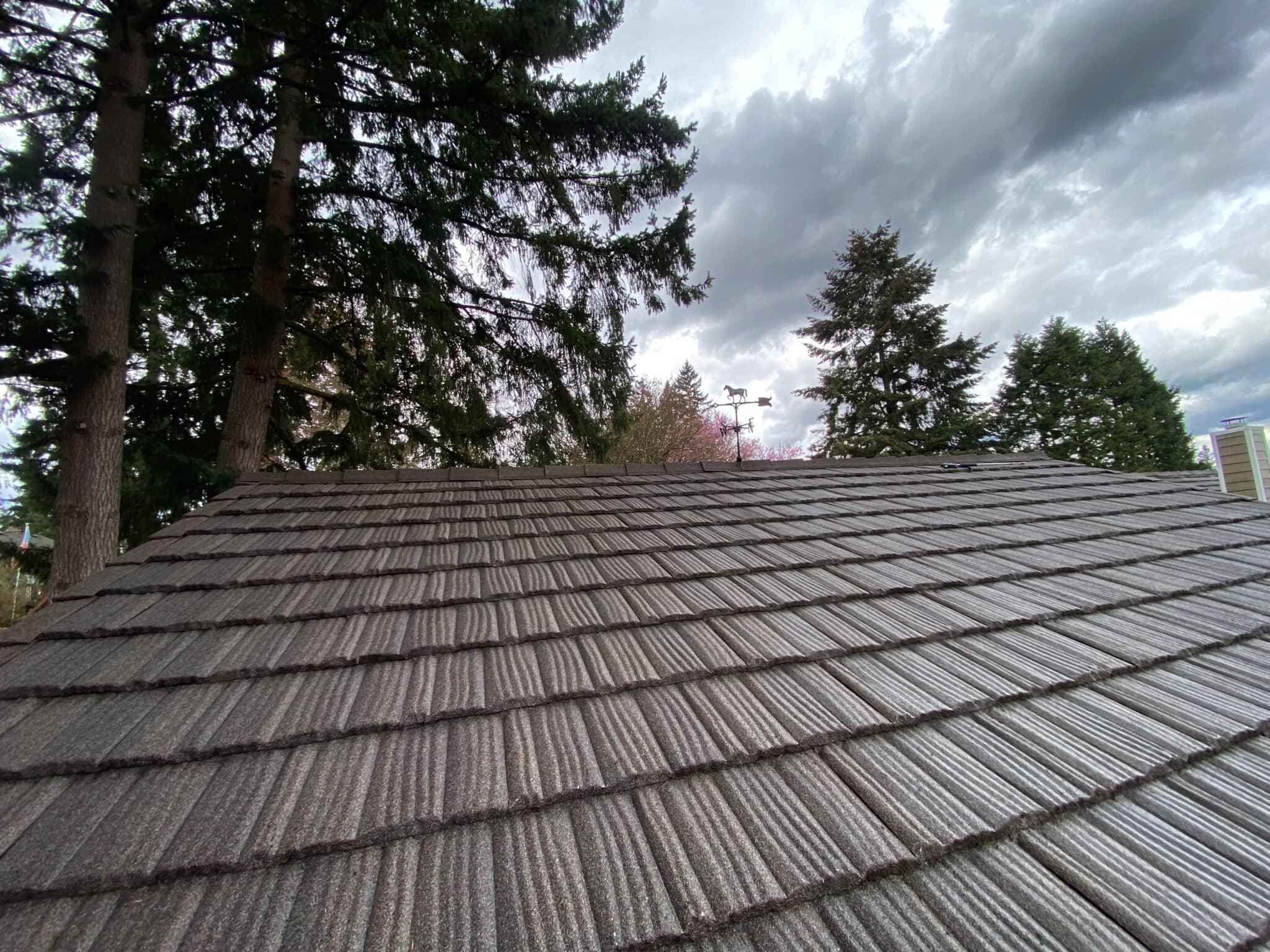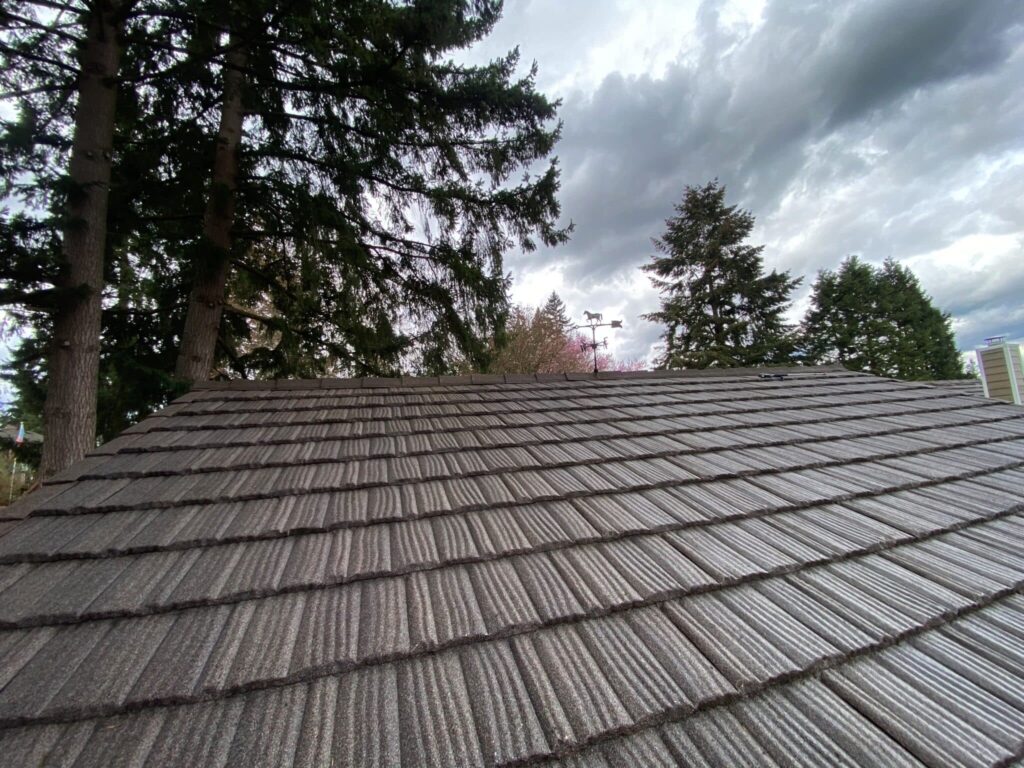 Local. Trusted. Family Owned.
Expert Composite Roofing Salem OR Residents Trust
Call Today for a
Composite Roof in Gresham OR!
The process for installing a new composite roof is like any other roof installation process. The professionals with Oregon Exterior Experts know the roofing process better than any other roofing company in Salem and surrounding areas. Our expertise will ensure you get the most out of your roof investment, no matter what material you choose.
When you're looking to hire a composite roof company, you'll want to make sure you pick a quality installer who is local to your area. Our Salem, OR team is familiar with the environmental demands of the area and knows what local installation codes need followed.
Our composite roof services will replace your old and damaged shingles with a high-quality, long-lasting roof. If you're looking for composite roof installation in Portland, Salem, Beaverton, Gresham, Hillsboro, Lake Oswego, Newberg, Sherwood, Tigard, Vancouver, and West Linn, contact us today to schedule a free quote and consultation.
We also provide a variety of other services including: