Local. Trusted. Family Owned.
Gutter Installation Vancouver, WA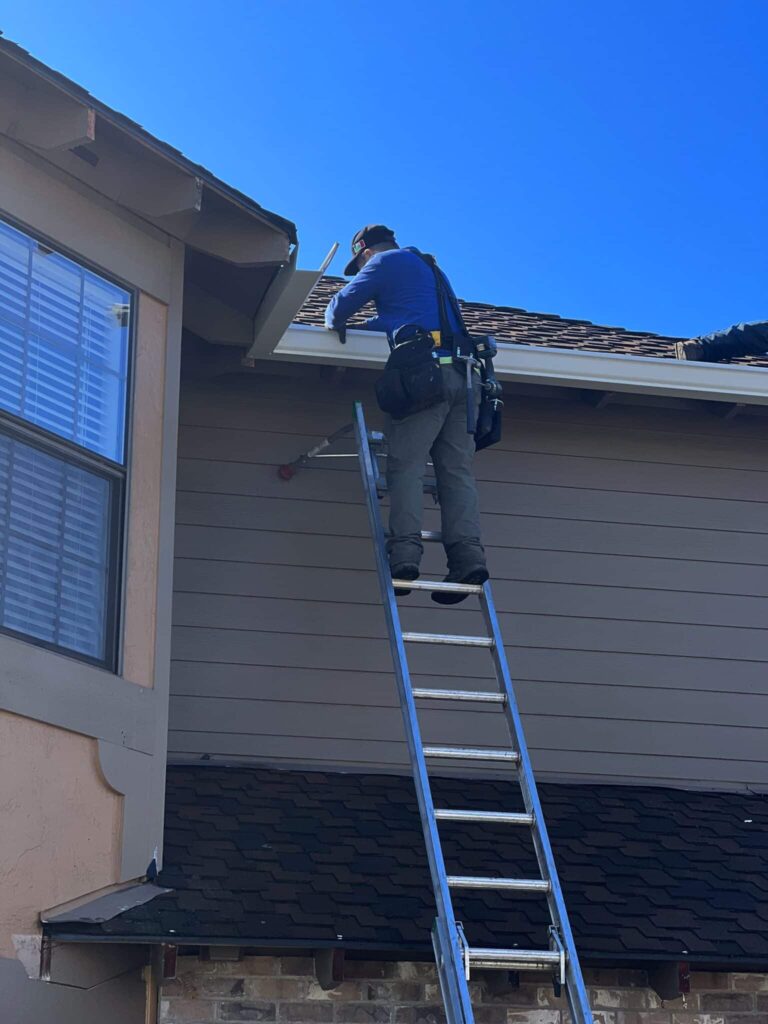 Top-Rated Gutter
Installation in Vancouver
Are you in need of professional rain gutter installation in Vancouver, WA? If yes, Oregon Exterior Experts has highly knowledgeable professionals who would install a seamless gutter that requires minimal maintenance. With our gutters, you can rest assured that there is no risk of clogs or leaks. 
Our gutter company is a locally owned and operated company that specializes in replacing and installing gutters for residential and commercial buildings. We aim to provide nothing less than 100% customer satisfaction. Our gutter installers use the highest quality products and tools and adhere to all safety protocols to preserve the integrity of your roofs and walls.
 Gutters are essential to your property, preventing your roofs and other building materials from getting destroyed. They channel water from your roof, through the downspouts, directly to the ground. Without gutters, your roofs would have leaves and other debris clogging them, thus causing dirty water to spill over onto the walls or cause your roofs to rust and leak. Reach out to us for your gutter installation Vancouver, WA.
Searching for Vancouver
Gutter Installation Near Me?
We tailor your budget for new gutter installation according to the type of gutters and the materials used. Seamless gutters, also regarded as continuous gutters, are made from a single piece of material which could be steel, copper, vinyl, aluminum, or copper, custom cut to the roof's length. Essentially, these gutters are not divided into sections and thus require no sealing at the seams or joints. This is why they last longer than conventional gutters. In addition, they have a low chance of leaks and require little maintenance. 
Some signs indicate you might need to have your roofs replaced, and they include having fallen nails and screws around your building, especially when there is no ongoing construction work, droopy or saggy gutters, rusts, and walls stained with dirty water streaks. Once you notice one or more of these signs, ensure you immediately get gutter replacement Vancouver WA. Any delay could lead to your building having foundation issues or a flooded basement, which will cost you so much money for repairs.
Our professionals have an excellent eye for detail and would assess your gutters to help determine the extent of the damage. This assessment will help them know if your gutters need to be replaced or only need minor repairs. So, you can bank on our trustworthy services.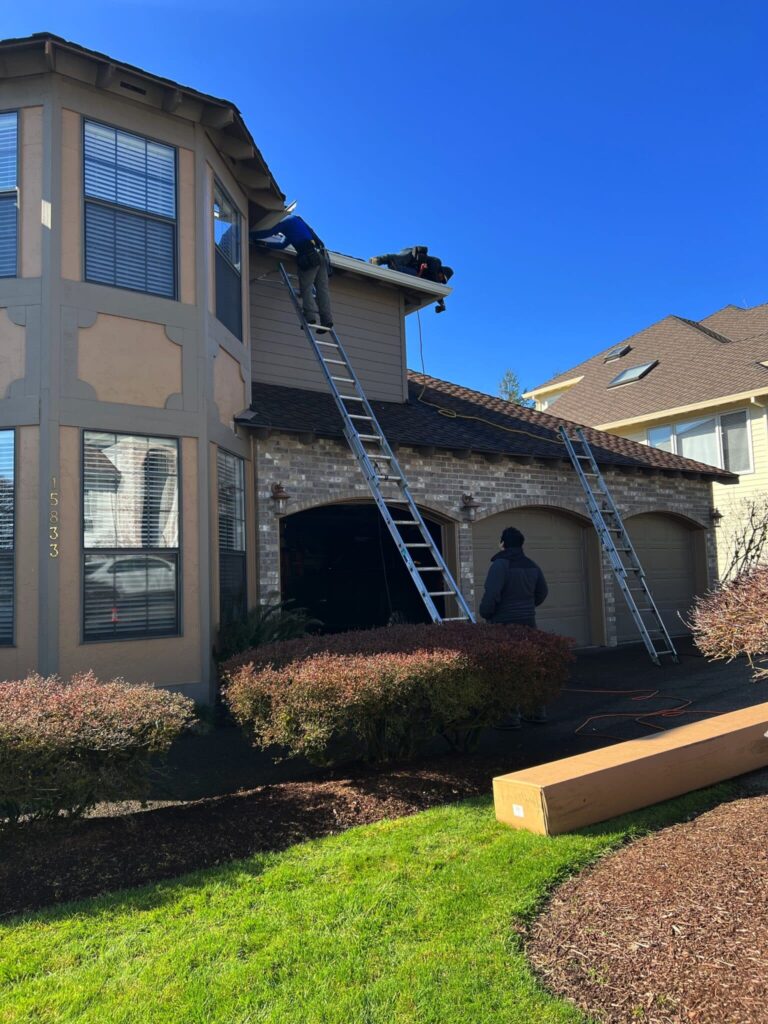 Local. Trusted. Family Owned.
Expert Gutter Replacement Vancouver, WA Residents Trust
Call Today for Gutter Replacement &
Installation in Vancouver, WA!
Regarded as the oldest city in Washington, Vancouver has a rich history with breathtaking locations for residents and visitors to explore. You can visit downtown, located in the heart of Vancouver. Here, you will find a mix of old and modern architectural structures. This area has many local businesses like coffee shops, boutiques, and restaurants. Check out Rally Pizza, a modern family-friendly restaurant with sumptuous meals and great drinks.
Oregon Exterior Experts proudly offers affordable and quality Vancouver gutter installation near me to businesses and homeowners in the beautiful city. Please, don't hesitate to call us, as we have instant and free quotes for your projects. We are also available to answer all questions you have regarding our services. We hope to be your long standing gutter installation company. 
We also provide a variety of other services including: