Local. Trusted. Family Owned.
Roof Cleaning Vancouver, WA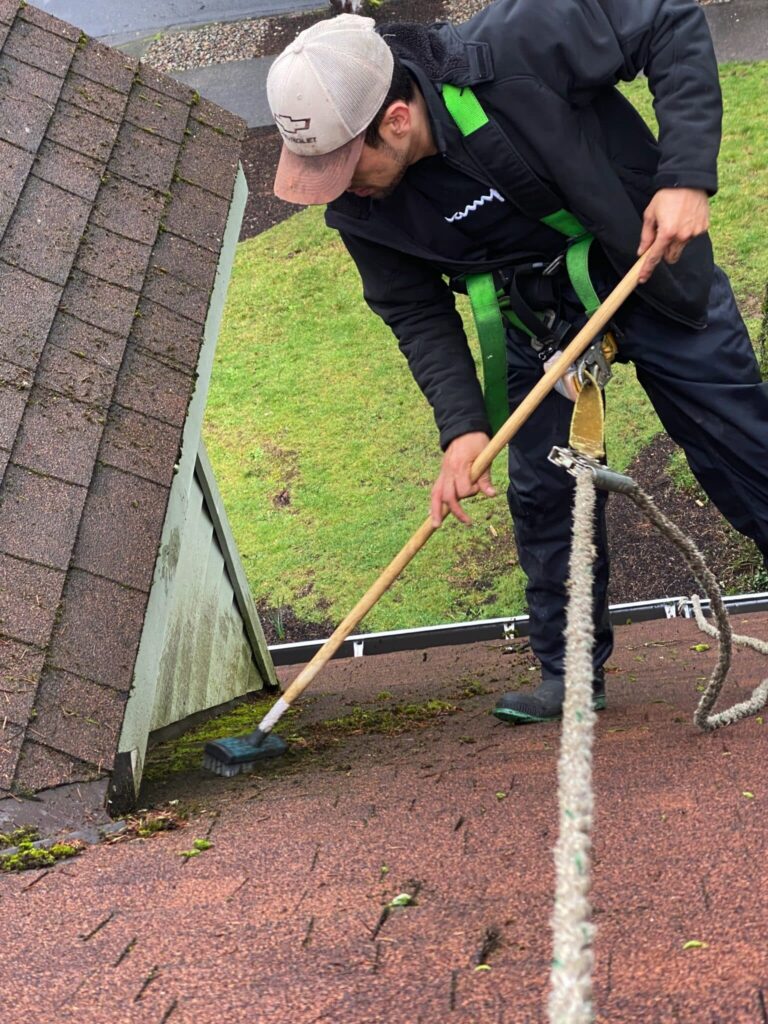 Top-Rated Roof
Cleaning in Vancouver, WA
Roof cleaning is an essential home improvement service that safeguards your roof and prevents you from spending much money on repairs. Our locally owned and operated company, Oregon Exterior Experts, offers quality roof cleaning services to all residents and businesses in Vancouver and surrounding areas. Let our trained experts visit you and leave your roofs as clean as ever.
Our roof washing company has professionals passionate about making roofs look as good as new. If you need durable and top-tier roof washing in Vancouver, WA, we have credible experts who are up to the task. 
Besides reducing the aesthetic appearance of your building, dirty roofs can cause your roofs to get destroyed. And bad roofs ultimately pose a risk to your building. With our roof-washing skills, we will make the roofs of your homes and commercial buildings the best-looking ones in the neighborhood. Reach out to us now, and let's prevent your roofs from getting damaged and ultimately causing water leaks. With us, the integrity of your building can be preserved.
Searching for Vancouver
Roof Washing Near Me?
If you are looking for professional roof washing in Vancouver, WA, you have come to the right place. Our trained professionals will clear the rust from your roofs and reveal the shiny material underneath. We use gentle methods and products to achieve this; give us a call, and let's take care of your roof-washing needs. 
Algae, moss, or mildew are organisms that love growing in humid areas of your home, such as your roofs, windows, or gutters. These organisms can cause many respiratory issues, especially in people with asthma or pneumonia. That is why your roofs need to be cleaned regularly, at least twice a year, to ensure that these organisms are eliminated. 
Let us lessen the tasks on your to-do list by offering roof moss removal and thorough washing. Rest assured, we use eco-friendly products and methods to achieve desirable results. Our team of experts knows that all roofs are different and require different cleaning techniques. Thanks to our in-depth knowledge of the various kinds of roofs, we can make your roofs clean without damaging the materials used. No job is too small or big for us, and we can handle roofs as fragile as those with shingles. Reach out to us for your roof cleaning in Vancouver, WA.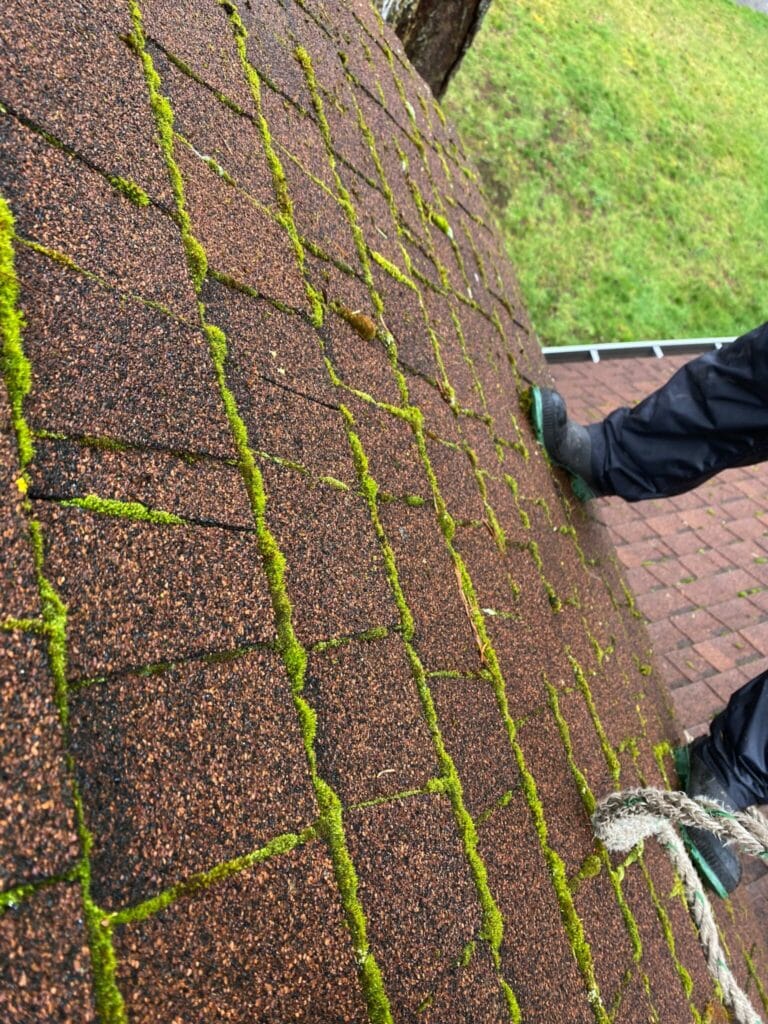 Local. Trusted. Family Owned.
Expert Roof Washing Vancouver WA Residents Trust
Call Today for Roof Cleaning &
Washing in Vancouver, WA!
Vancouver's proximity to intriguing elements of nature is a big reason many people are interested in residing in this stunning city. Located in Southwest Washington, Vancouver is surrounded by mountains like Hood, St. Helens, and Adams. One exciting thing you should know is that Mount Hood is the largest mountain in Oregon, with over 11,000 feet. You would also find many fun places like cinemas, coffee shops, restaurants, stores, and much more to explore in the lively downtown.
Are you turned off by the appearance of moss or grime on your roof? Restore your roof immediately by contacting Oregon Exterior Experts. We aim to provide nothing less than 100% satisfaction to our valued customers, who we hope will always bank on us for their roof cleaning in Vancouver, WA. Our team of experts is ready to offer you free quotes for your project and restore your roof to its former glory. 
We also provide a variety of other services including: